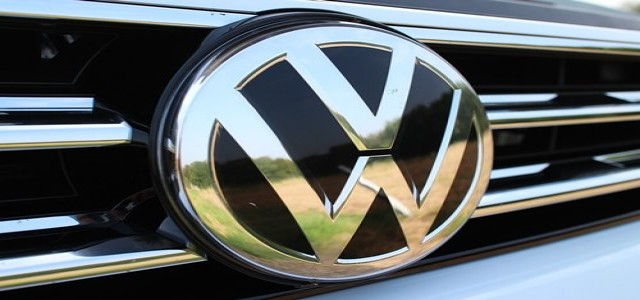 The electromobility race is beginning to heat up as established automakers across the globe ramp up electric car production. The shift to electric vehicles is opening up new business opportunities in battery design and energy storage, so that EV owners can power their vehicles sustainably and conveniently.
German carmaker Volkswagen is reportedly exploring ways to use its EV batteries as an energy storage device when the vehicles are not in use.
The auto major apparently believes that EV batteries could be used to stabilize the power grid by charging the battery during excess supply. This electricity could be sold back to the grid when power supplies from solar and wind energy are low.
Volkswagen recently said it intends to tap an estimated 350 GWh of storage capacity in EV batteries to race past rival energy companies.
According to chief strategist Michael Jost, the company is planning for about 25% of its sales to be electric by 2025. Volkswagen further aims to jump from 350 GWh of storage capacity in 2025 to over 1 terawatt by 2030.
Apparently, that's more power than what is currently generated by all hydroelectric power stations worldwide combined. The automaker assured that power will be stored and used and this will be a new area of business.
As per credible sources, the Volkswagen brand is aiming to produce more than 1.5 million electric vehicles by 2025. The Volkswagen Group, which includes Audi, Bentley, Bugatti, Porsche, and Skoda, will launch about 75 EVs by 2029 and aims to be capable of producing 26 million cars.
Also read: VW expands alliances with battery suppliers to mass-produce EVs
The auto giant is reportedly launching the ID.3 EV this year. A basic version, according to Volkswagen, will cost about $27,000 in Germany, after deducting green car tax breaks and incentives.
This would bring Volkswagen EVs on par with their combustion engine counterparts, forming a part of the company's big expansion into electric vehicles.
Volkswagen's expansion in the electric cars space is poised to open up new business opportunities in energy storage, encroaching on a business currently heavily dominated by energy and utilities players.
However, the German automaker is not the only one eyeing the space. German energy major E.ON has been collaborating with Japanese automaker Nissan to build vehicle-to-grid (V2G) services.
Source: https://business.financialpost.com/pmn/business-pmn/vw-plans-to-tap-electric-car-batteries-to-compete-with-power-firms