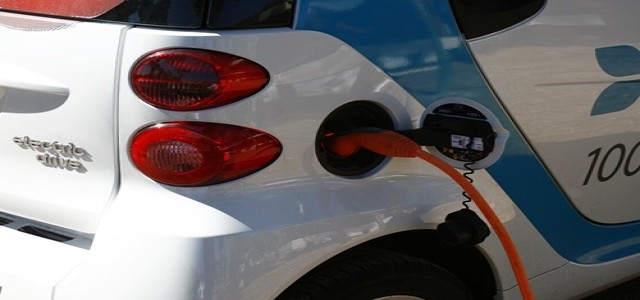 In an industry that is currently witnessing several initiatives to innovate electric vehicle technologies, automobile manufacturers inking partnership agreements with battery producers is becoming a common trend. To establish a strong presence in this emerging industry, automotive firms are looking to work with technology companies and startups to develop reliable electric battery platforms.
German automobile manufacturer Volkswagen (VW) recently announced that it will be creating new joint ventures (JV) while also helping electric vehicle battery production to garner support (financially) from skeptical battery suppliers for its aggressive push towards mass-producing electric vehicles (EVs).
VW announced that it would be purchasing €50 billion ($56.57 billion) worth of electric batteries for its EVs and has identified South Korea's SKI, Samsung SDI, Sweden's Northvolt, LG Chem and China's CATL as its strategic partners.
The company estimates that by 2025, it would be needing approximately 150 Gigawatt hours (GWh) worth of EV battery production capacity in Europe with an additional 150 GWh capacity in Asia. These capacities are further expected to double by 2030, justifying VWs ongoing efforts in convincing skeptical battery producers.
VW board member, Stefan Sommer stated that not all suppliers are convinced that electric vehicles and electric mobility will grow to such a large scale. VW needs to invest more time and resources to convince them to back the EV industry and support its mass EV production vision, he added.
Volkswagen, under its Roadmap E framework, plans to launch 50 new fully-electric vehicle models by 2025 to eliminate this uncertainty. VW Group has brought SKI, Samsung and LG Chem onboard as strategic company partners for Europe with South Korea's SKI also catering to North America demands starting 2022.
Meanwhile, CATL was selected by the Group as a strategic partner for China; supplying batteries for a VW electric fleet starting 2019. The German automobile manufacturer is retooling approximately 16 factories to construct electric vehicles with plans to start production of 33 different electric vehicles under different VW brands including Skoda, VW and Audi by mid-2023.
A possible factor fueling battery suppliers' reluctance in investing is the novelty of electric vehicles and timid customer response in adopting electric vehicles, primarily because of the long battery charging times and limited operating ranges.
This is why the Group is providing suppliers financial support for tooling and sharing the risk of installing new battery production capacities by making new production facilities under a joint venture. These joint ventures possess the ability to give the company an early insight into production progress as a new facility is being erected.
According to reports, the VW Group also has plans to construct its own electric vehicle battery manufacturing plants in China. However, for now it would be sticking with its Chinese JV partners, SAIC, FAW and JAC to look for suitable battery suppliers.
Source credits:
https://www.reuters.com/article/us-volkswagen-electric-batteries/vw-to-deepen-alliances-with-battery-suppliers-for-electric-push-idUSKCN1U30I8