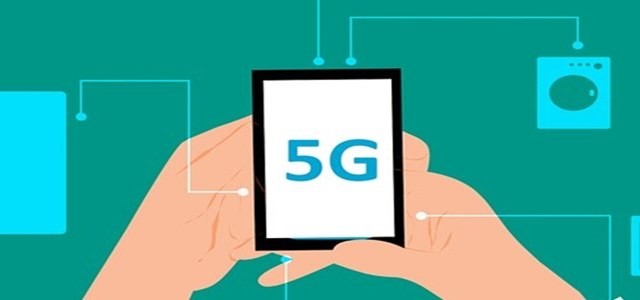 The realm of 5G is on its way to becoming more and more prominent as leading companies are striving to bring the technology to the mainstream. Despite its purported challenges, 5G networks make it possible to deliver consistent, uninterrupted, reliable, and uniform connectivity worldwide. Having understood its incredible advantages over conventional networks, such as 100x traffic capacity, 10x decrease in latency, 100x network efficiency, 3x spectrum efficiency, and 10x connection density, telecom operators have been forging partnerships with leading companies to help 5G penetrate the masses. One of the companies that has stood out in this regard is Vodafone.
Leading Dutch communications service provider, VodafoneZiggo, is reportedly launching 5G with Ericsson 5G Core and Ericsson Spectrum Sharing. The aim is to enable a cost-effective and seamless roll-out of the latest mobile technology that delivers enhanced network performance.
Jeroen Hoencamp, CEO, VodafoneZiggo, has been reported to say that the company is introducing 5G through 'Ericsson Spectrum Sharing' in its GigaNet by leveraging the latest innovative technology for applying 5G in the existing frequency bands, using its existing antennas. With the integration of 5G, VodafoneZiggo aims to deliver the best fixed & mobile digital infrastructure to Netherlands, that will lead to a new form of connectedness, claims Hoencamp, adding that keeping the firm's customers connected is the ultimate mission of the company, and the partnership with Ericsson will help accomplish the same.
Also Read: Vodafone Hutchison Australia, Nokia to roll out Australian 5G network
For the record, the Ericsson Spectrum Sharing software is commercially available and can run on any of Ericsson's five million 5G-ready radios. Indeed, this 5G launch is apparently a continuation of a long-standing partnership wherein Ericsson offers a majority of the mobile network technology and managed services to VodafoneZiggo. At the onset of 2020, the partners had even launched a 5G co-creation environment called the 5G HUB, aimed to offer students, startups, and companies, the chance to explore 5G in practice.
As a part of its GigaNet strategy, VodafoneZiggo plans to switching on its 5G network with the help of the Ericsson Spectrum Sharing solution, thereby ensuring that its subscribers benefit from improved user experience.
Source Credits: https://www.ericsson.com/en/press-releases/2020/4/vodafoneziggo-launches-5g-with-ericsson-spectrum-sharing