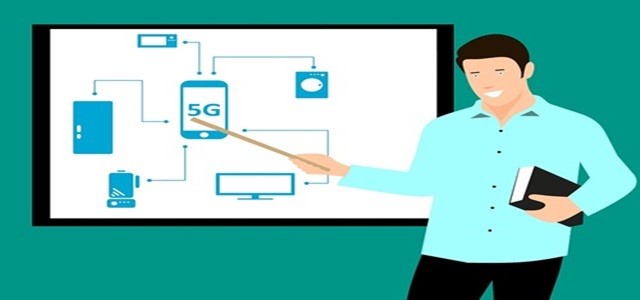 The highly-anticipated fifth-generation of mobile networks promises to transform the way businesses share data and make transactions. The technology is expected to fuel advancements in smart homes, smart cities, smart manufacturing, and 5G-based IoT technologies. Tech giants and telcos worldwide are collaborating to deploy 5G services and 5G-ready technologies.
Hutchinson Telecommunications (Australia) Limited, Vodafone's broadband services joint venture, is reportedly partnering with Finnish smartphone maker Nokia to deploy 5G services in Australia.
The announcement apparently comes at a time when the joint venture is caught amidst a legal procedure against an antitrust regulator's attempt to block its A$15 billion mega merger with Australian telecom and IT company TPG Telecom Ltd.
The companies mentioned that Vodafone Hutchison Australia, the 50-50 joint venture, plans to begin its 5G rollout sometime during the first half of 2020 with Nokia as the network supplier.
Vodafone CEO Iñaki Berroeta commented that Nokia's compelling 5G roadmap aligns with the company's 5G ambitions and the partnership would help Vodafone enhance its existing 4G services for its customers.
Evidently, Nokia has already designed a test network to demonstrate its 5G capabilities. Sources close to the matter reported Vodafone will use those sites to deploy the first commercial coverage of its 5G network.
Berroeta also mentioned that the partnership marks the final step of a long process following the security guidance offered by Australia's federal government back in August 2018.
Also read: Telefonica Deutschland appoints Huawei to help build German 5G network
The Australian government has reportedly expanded its national security regulations to block telecom equipment suppliers that it believes have ties with foreign governments. Consequently, this move has disallowed China's Huawei Technologies Co Ltd from Australia's 5G rollout.
The Finnish telecom network equipment maker has seemingly been a beneficiary of restrictions in Western countries on market access to Huawei over several allegations claiming that China could use its equipment for spying and surveillance. The Chinese smartphone brand has repeatedly denied these charges.
It has very recently come to the fore that Spark New Zealand Ltd has abandoned plans to partner with Huawei to roll out exclusive 5G services. The company chose Nokia for the 5G rollout instead.
Meanwhile, German telecom operator Telefonica Deutschland recently selected Huawei to deploy next-generation 5G networks in German cities including Berlin, Munich, Frankfurt, Cologne, and Hamburg by 2021.
Source: https://www.reuters.com/article/us-hutch-telcom-5g-nokia/vodafone-hutchison-australia-partners-with-nokia-to-kick-off-5g-rollout-idUSKBN1YX0L9