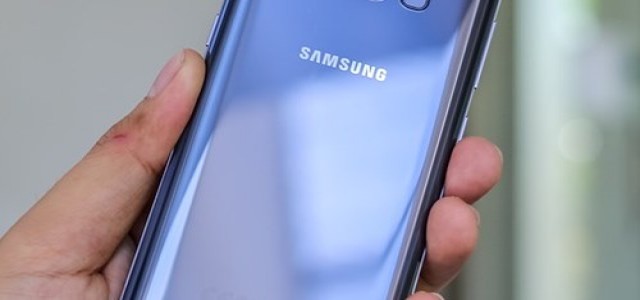 American telco Verizon has inked a deal with Samsung Electronics for providing wireless communication solutions for Verizon in the U.S. The $6.64 billion worth order represents a significant leap for Samsung towards reinforcing its position in the fast-growing next-generation 5G network market.
One of the key reasons for Samsung's success in winning the deal is the U.S. sanctions imposed on major rival Huawei. Verizon officials had confirmed last year that the company does not utilize any equipment sourced from Huawei. It had been a customer for Samsung even before this order was given.
Although the company did not offer any comments on the portion of 5G-capable equipment as part of the deal, it was confirmed that the contract is for network equipment. This new, long-term strategically important deal will help Samsung in pushing the boundaries of 5G innovation for improving mobile experiences for the customers of Verizon.
Sources believe that this order will help Samsung expand its telecommunications equipment business abroad, as the company can negotiate with telcos in other nations as well. Nokia is considered as the biggest network equipment and solutions supplier for Verizon.
Also Read: Ericsson, Elisa power initial standalone 5G connection in Finland
According to a regulatory filing by Samsung, the length of the contract is from June 2020 to December 2025. The deal was signed by the U.S. unit of Samsung. Dell'Oro Group reports the global share of Samsung in the telecommunications equipment market at nearly 3%, as compared to the first ranked Huawei with 28%, Nokia at 16%, Ericsson 14%, ZTE 10% and Cisco at 7%.
The U.S. government had recently unveiled plans for auctioning off spectrum, that was earlier reserved for military purposes, for commercial markets in mid-2022. This move is aimed at boosting the 5G coverage across the country. 5G wireless technology is being tested and deployed for connective and enabling high-speed video transmissions, defense applications, autonomous cars and many other use cases.
The sections on Huawei has opened the doors for other equipment providers across the world. In July, Britain had confirmed orders for completely purging Huawei equipment from its 5G network by the end of 2027, citing the need for bring in new solution providers such as Japan's NEC and South Korean Samsun Electronics.
Source Credits: https://www.thejakartapost.com/news/2020/09/07/samsung-elec-wins-66-billion-verizon-order-for-network-equipment.html