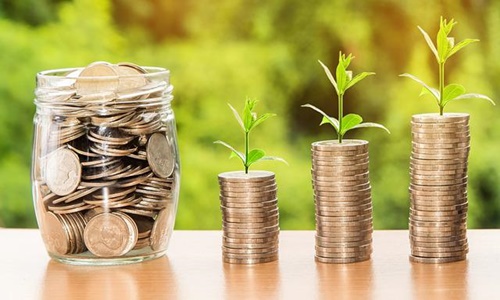 GreenSky was bought by Goldman Sachs in 2021 for USD 2.24 billion stock deal.
Goldman Sachs quotes GreenSky as 'good business'.
Goldman cites itself not best suited to lead the fintech in long run .
In the recent turn of events, Goldman Sachs, the leading global investment banking firm, has reportedly started the process of exploring sale of its fintech unit, GreenSky.
Goldman Sachs Chief Executive Officer, David Solomon, confirmed the news, adding that the company does not see itself as the right lead to GreenSky in the long run.
For the record, Greensky, Inc. was founded in 2006, with headquarters in Atlanta, Georgia. The firm offerings include technology to banks and merchants to provide loans to consumers for healthcare, solar, home improvements, and other purposes.
Goldman had acquired GreenSky in a USD 2.24 billion deal in late 2021, adding the firm to its consumer-banking platform, Marcus. The company had expected significant growth from the integration on Marcus digital bank products and GreenSky.
The fintech is currently a part of new Platform Solutions unit of Goldman, which also combines its transaction banking business and its credit-card partnerships such as Apple Card. The revenue from the unit rose to USD 564 million in Q1.
However, the division posted a net loss of USD 248 million to cover losses from credit cards. It also recorded losses worth USD 1 billion as pretax in 2021, tied to Apple Card, along with USD 2 billion in 2022, again from Apple Card and instalment-lending platform GreenSky.
David Solomon was reportedly quoted saying that Goldman believes that GreenSky is a good business and is performing well, but the current strategic priorities of the company may not position it as the best long-run holder of the business.
No official statement about the proceedings related to GreenSky sale gas been issued from Goldman Sachs yet.
Source Credit: https://www.moneycontrol.com/news/business/companies/goldman-sachs-initiates-process-to-explore-sale-of-fintech-unit-greensky-10435031.html