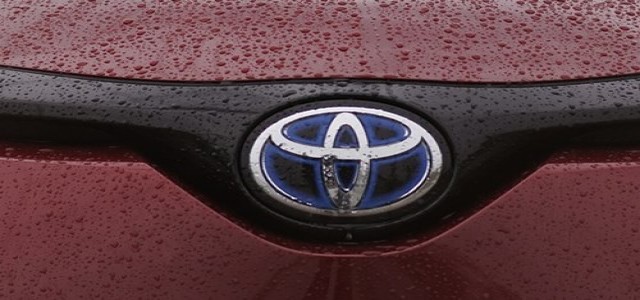 Smart cities could revolutionize the way people interact with each other as well as their surrounding environment. With tech giants around the world focusing on the development of smart technologies, the cities of the future could be here much sooner than expected.
Japanese auto major Toyota is reportedly planning to build a prototype city of the future, called Woven City, on a 175-acre site located at the base of Mount Fuji in Japan.
The automaker will build and test emerging technologies such as smart homes, autonomous vehicles, personal mobility, artificial intelligence and robotics in a real-world environment.
Toyota aims to develop a fully-controlled site that will allow scientists, researchers and engineers to freely test technologies, stated Toyota president Akio Toyoda, adding that it represents a truly unique and excellent opportunity to build an entire community from scratch.
The company hasn't yet announced a cost or timeframe for the upcoming megaproject. However, sources familiar with the development reported the project will commence in 2021.
The master plan for the project reportedly includes three sectors for the research and development of smart technologies. This includes high-speed vehicles, lower speed, personal mobility, and a park-like walkway for pedestrians.
Toyota said it expects around 2,000 people to initially live in the Woven City which includes visiting scientists, employees and retailers.
Also read: Toyota develops AI-powered field support robot for Tokyo 2020
The smart city, according to Toyoda, is planned to be fully sustainable and have a minimal carbon footprint. This includes fully autonomous, zero-emission vehicles, smart buildings made mostly from wood, solar power, and the use of hydrogen fuel cells for power generation.
The automaker claims that the residences will be equipped with the hi-tech human support technologies including in-home robotic assistants to enhance daily living for the residents.
Not just Toyota, but each and every one can benefit from this project, commented Toyoda.
According to credible sources, the city was planned and designed with assistance from renowned Danish architect Bjarke Ingels. Apparently, Ingels' firm is in charge of designing and building Google's new headquarters, the upcoming 2 World Trade Center in New York, and other hi-tech facilities including a Mars simulation city in Dubai.
Source credits: https://www.cnbc.com/2020/01/07/toyota-to-build-city-of-the-future-to-test-emerging-tech-in-japan.html