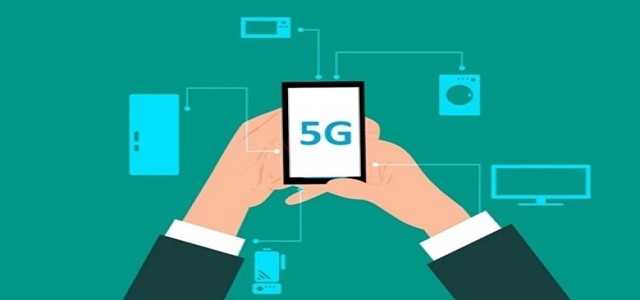 The latest mobile communications technology has gripped the attention of industrial players worldwide. TOYOTA Production Engineering Corporation (TPEC) has selected Nokia, which will work with NS Solutions (NSSOL), for deploying industrial private wireless 5G network at the company's Fukuoka, Japan-situated manufacturing design center.
Leveraging key digital engineering technologies, hardware and software, TPEC delivers novel tools and processes for facilitating world-class vehicle manufacture. With this partnership, TPEC would look to assess the application of LTE/4.9G and 5G private wireless network across its manufacturing locations, aiming to design innovative production processes.
First, Nokia will deploy a private LTE/4.9G network at the Fukuoka site to support a range of internet-of-things (IoT) devices that drive the digitization and visualization of equipment. Gradually, the network will be upgraded to 5G, which would boast ultra-low latency for supporting even faster throughput.
Seemingly, Nokia is offering its industrial-grade digital automation service platform, Nokia Digital Automation Cloud (DAC), for providing a secure, high performance and reliable private wireless communications that is scalable as per customer needs.
Through 5G networking, the manufacturing process can develop into an advanced, automated operating environment. The ultra-low latency, super-fast connectivity and multiple simultaneous connections through Massive MIMO make 5G technology a giant step in the direction of bringing transformational services, applications and workflows to the manufacturing industry.
Also Read: Nokia and AT&T run successful 5G network trial of RIC platform
The new deal further expands the existing business ties between Nokia, NS Solutions and TOYOTA Production Engineering Corporation.
Nokia Japan's Customer Team Head of Enterprise, Donny Janssens said that with NSSOL as the company's partner for systems integration, its 5G-ready private wireless networking solution can allow TPEC to integrate advanced manufacturing use cases for accelerating its digital transformation while realizing its vision for future automotive IoT.
Engineering Fellow at Engineering Innovation Division, TPEC, Akihiro Onishi noted that TPEC undertakes research and development on cutting-edge technologies and facilities, being responsible for production preparation, developing and designing facility as well as quality data management. With the addition of Nokia's 5G private network to the company's capability, it can contribute towards Toyota's manufacturing via novel digital engineering technology, he added.
Source Credits: https://www.nokia.com/about-us/news/releases/2020/06/23/nokia-selected-by-toyota-production-engineering-for-5g-private-wireless-network/