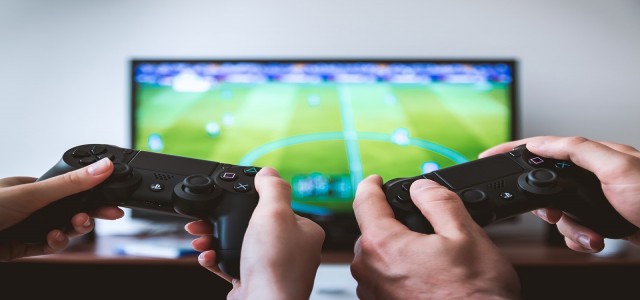 As the Chinese government has tightened domestic scrutiny over video games with measures including a curfew for gamers under 18, Chinese gaming giants are now apparently eyeing the U.S. and Europe videogame markets.
Tencent, the world's largest videogame company by revenue, is seemingly looking to deepen its ties with Japanese videogame developer Nintendo, with an aim to design console games featuring Nintendo characters for American and European gamers.
A Tencent official stated that the company intends to develop console games featuring Nintendo characters and learn the essence of developing console games from Nintendo engineers. However, it remains to be seen if Tencent's plans come to realization.
Reportedly, Tencent and Nintendo had first revealed their partnership in April this year. Under terms of the deal, Tencent had agreed to help Nintendo strengthen its presence in the country, which included translating popular Nintendo Switch titles such as Super Mario Odyssey and The Legend of Zelda: Breath of the Wild into simplified Chinese, and providing local servers for Nintendo Switch Online.
Sources familiar with the matter reported that In August, the two companies were at ChinaJoy 2019, Asia's largest gaming and digital entertainment expo, to reveal plans to roll out the Nintendo Switch in the Chinese market.
Also read: Sony reportedly in talks to buy Spider-Man developer Insomniac Games
Evidently, this is not the first time the Chinese entertainment giant has partnered with a video game maker. Tencent had earlier teamed up with Bluehole to design PUBG Mobile, the Android and iOS version of PlayerUnknown's Battlegrounds, releasing the game in China before launching it in America and the rest of the world.
The brand is also currently working with Riot Games to create League of Legends: Wild Rift, the mobile version of MOBA League of Legends, which is set for launch in 2020.
Meanwhile, Nintendo is exploring its own opportunities to penetrate the Chinese market. The brand is apparently seeking outside developers to create games targeted at young women, such as romance games, which are extremely popular in China.
Tencent, which currently dominates the domestic market with smartphone and PC games, has reportedly acquired stakes in leading American game developers including Epic Games, creator of Fortnite, and Call of Duty developer Activision Blizzard Inc.
Source credit: https://www.digitaltrends.com/gaming/tencent-console-games-with-nintendo-characters/