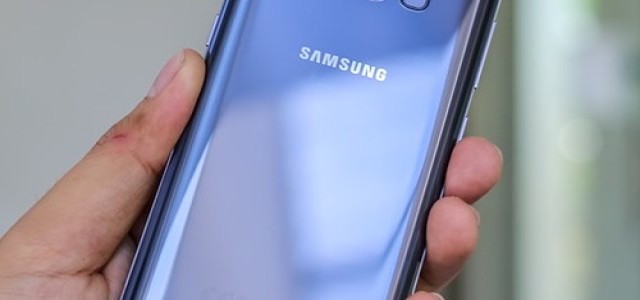 As smartphone technology continues to drive business disruption in numerous positive ways, businesses are continuing to talk about mobile phones as a key element in business innovation. Tech giants are exploring ways to bring smartphone innovation to the B2B market.
Samsung Electronics America (SEA) has recently disclosed that it is working with tech major Microsoft and telco Verizon to launch the new Samsung Galaxy XCover Pro in the American market. With the launch of this new device, the company is apparently aiming to enable frontline workers to speed up the adoption of mobile-first vertical solutions for SMB and enterprise customers.
The launch of the XCover Pro along with Microsoft and Verizon highlights the company's commitment to bringing smartphone innovation to the B2B market in way that maximizes the productivity of the frontline workers, stated Taher Behbehani, GM and Head of Mobile B2B Division, Samsung Electronics America.
Powered by Verizon's reliable nationwide network and leveraging the software and hardware strengths of the companies, Samsung's latest smartphone innovation will supposedly help deliver new, more advanced mobile-enables business solutions for frontline workers.
The integration of Samsung's latest smart device's push=to=talk feature with Teams expands Microsoft's long-standing collaboration with the smartphone and brings the power of instant communication to the frontline, noted Emma Williams, Corporate VP of Modern Workplace Verticals at Microsoft.
The new Galaxy XCover Pro and Teams, according to Emma, are both designed to tackle the unique challenges at the frontline environment.
Also read: Samsung to reportedly launch second foldable smartphone in 2020
Samsung claims the XCover Pro is optimized to serve a range of industries including healthcare, retail, manufacturing and logistics. The company also said the new smartphone offers numerous critical business-ready capabilities in a single form factor.
Microsoft CEO Satya Nadella mentioned that Samsung and Microsoft have a profound history of putting together the best software and hardware to help tackle their customers' challenges.
The powerful combination of the Samsung Galaxy XCover Pro with Microsoft Teams further builds on this collaboration which will offer frontline workers worldwide the technology they require to be more productive, collaborative and secure, he added.
Source credits:
https://news.samsung.com/us/samsung-microsoft-verizon-partner-digitally-enable-frontline-workers/