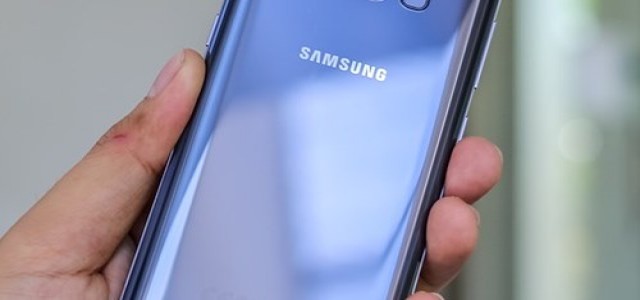 Foldable displays have become the next key area of focus for smartphone makers and display manufacturers. This has been evident from the incessant buzz about Samsung Electronics' Galaxy Fold, Royole's Flexpai, Huawei's Mate X and many similar offerings in line to launched this year.
Companies cannot afford to lag behind when it comes to developing portable technology, particularly Samsung which had to delay an official launch of its Galaxy Fold from April to September 2019, for making some more improvements.
The South Korean electronics leader is now reportedly working on its second foldable device, that could be revealed as early as next year and will boast of a clamshell design. If sources are to be believed, the product will have a 6.7 inch screen, as compared to the first model's 7.3 inches, with the ability to fold down into a compact square.
Focusing on enhanced design and functionality
Although Samsung has not yet confirmed any of the reports, sources indicate that the company has seemingly teamed up with well-known American designer Thom Browne to work on the new phone, with an aim to target a wider range of consumers. A large number of users who are more interested in aesthetics, luxury and social status than technical specifications might also opt for this product.
The new foldable device will have two cameras facing the rear when open and, in the front, when flipped close. It will also carry a punch-hole selfie camera like some its recently launched smartphone products. The Galaxy Fold, on the other hand, has three cameras in the back and a 10mp camera for selfies.
Challenging the global technology rivals
According to sources, Samsung's approach to launch a second foldable device will depend considerably on how its new and improved Galaxy Fold performs in the market.
Aside from the Galaxy Fold receiving strong initial reviews about its design defects, other brands haven't met a lot of favorable feedbacks as well. Huawei's Mate X has been delayed, Royole's Flexpai has not really fared well with reviewers.
The industry still seems quite optimistic about the future of foldable technology in terms of having potentially massive consumer base, for not only phones but also laptops that can be designed without the traditional arm hinges. In fact, Dell and Lenovo have been reported as working on foldable, two screen laptops.
In terms of competition, Samsung faces immediate threat from not only its key rival Huawei, but also the emerging Chinese technology company Xiaomi, which has grabbed a major chunk of smartphone sales in Asia and is said to be developing its own foldable device.
Despite initial setbacks experienced by leading brands, the industry is fairly optimistic regarding the technology. Reports estimate that global foldable display market size will surpass US$18 billion by 2025, with smartphone accounting for a significant share.
Source Credits:
https://www.business-standard.com/article/technology/samsung-secretly-working-on-second-foldable-phone-will-unveil-it-next-year-119090300739_1.html