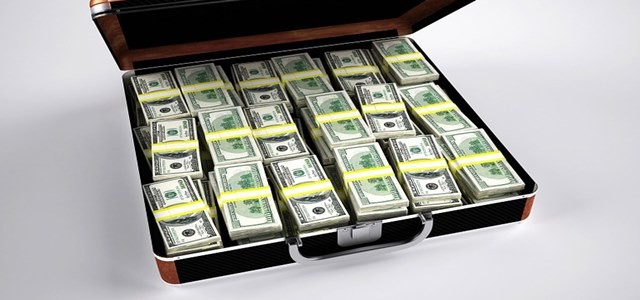 As the trend of electric mobility advances, more and more pickup and delivery trucks are going electric. Trucking industry leaders have apparently started planning for this change in the electric vehicle space by introducing newer models.
While prominent players are focusing on developing advanced electric truck technologies, emerging players are not too far behind. American electric truck startup Rivian has reportedly raised $1.3 billion in new funding. The company had announced three funding rounds this year worth over $1.5 billion in total.
The latest funding round was led by T. Rowe Price while Amazon, Ford, and Blackrock were some of the other participants. Amazon had led Rivian's first fundraising round this year in February, which yielded around $700 million. Following Amazon, Ford invested $500 million in April and Cox Automotive invested $350 million in September.
It appears that Rivian considers Ford, Amazon, and Cox to be potential strategic partners. Ford has announced plans to use Rivian's technology to build an electric pickup truck. Cox has notable experience in fleet logistics as well as automotive retail operations.
A number of automakers have tried entering the electric truck business, and some of them have struggled. However, of all the new entrants, Rivian seems to have made the most remarkable impact.
Reportedly, Rivian's truck was considered by some as the best EV at the New York Auto Show held in April.
Also read: Renault to add hydrogen fuel-cells to its electric delivery vans
The Rivian R1T starts at $69,000 and can accelerate from 0 to 60mph in less than three seconds. The entry level truck features a 105kWh battery that can offer about 230 miles of range. Rivian's most expensive model supposedly features a 180kWh battery which can last about 400 miles.
Apparently, the startup needs to raise several billion dollars since manufacturing automobiles, especially electric vehicles, is an extremely expensive business. American auto major Tesla, for instance, has managed to raise over $20 billion in equity and debt funding over the past decade.
Rivian said it intends to introduce at least three new EV designs, including an SUV, a pickup truck, and a delivery van for Amazon, in the next couple of years. The ecommerce giant had ordered a total of 100,000 delivery vans from Rivian back in September.
Source credits: https://arstechnica.com/cars/2019/12/electric-truck-startup-rivian-raises-1-3-billion-more-to-challenge-tesla/