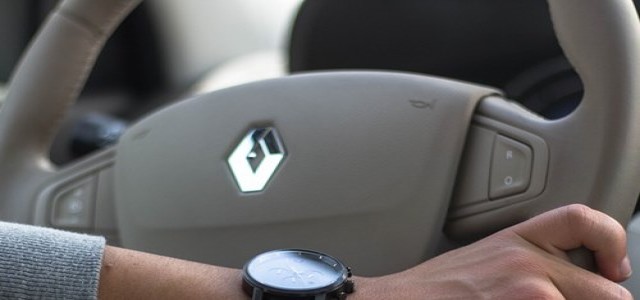 French automotive giant Renault has confirmed that it will equip its electric light utility vehicles, Kangoo Z.E. and Master Z.E., with hydrogen fuel-cell system for extending their range to nearly 370 kms. The fuel-cell would be only deployed as a range extender and not the main power source.
Reportedly, the battery version of Kangoo Z.E. has an WLTP range of 230 Kms and the addition of hydrogen power will extend it to 370 Kms. On the other hand, Master Z.E. will see its range increasing almost three times, as the battery version travels 120 Kms.
Fuel cell technology has gained considerable momentum across automakers from Asia as well as Europe. The technology is expected to help lower carbon emissions substantially, as the only by-product in using these cells is water. Many companies like Hyundai and Toyota, and now Renault, are sticking with fuel-cells despite vast support to developed Li-ion battery-based EVs.
The fuel-cell deployed in Kangoo Z.E. and Master Z.E., with an output of 10 kW, was developed with Symbio, a subsidiary of Michelin. For Renault and Symbio, this would not be a first in terms of fuel cell vehicles. Vans called Kangoo Z.E. H2 had been sold in France in 2015 which were retrofitted with 5kW fuel cells. Some of these were even sold in Germany since 2017.
Also Read: Solid-state batteries for electric cars: Is this what the future of long-distance driving looks like?
With stringent carbon targets laid down, automobile manufacturers in Europe are under constant pressure to build and sell zero-emission vehicles. Companies like BMW have been investing in fuel-cells for a long time, although most of the industry is focused on full-electric cars, driven by higher costs involved in hydrogen cell technology as well as lack of proper storage and infrastructure.
According to Renault, the Kangoo Z.E. Hydrogen model will be available by the end of this year marked at €48,000, while the Master Z.E. will be sold in the first half of 2020 for a yet undisclosed price.
At the Tokyo motor show recently, Toyota unveiled the second-generation of its hydrogen fuel-cell vehicle, Mirai Concept, that will be released commercially near the end of 2020. The company says this new car would deliver an increased range of about 30% over the previous version.
Source Credits: https://www.electrive.com/2019/10/22/renault-puts-fuel-cell-system-in-light-utility-vehicles/