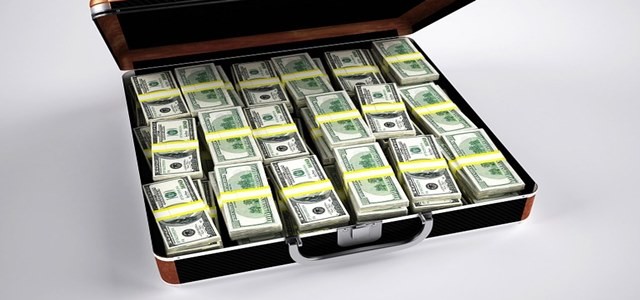 Predicting how technologies will evolve in the future is nearly impossible. However, it is becoming pretty clear that boundaries between technology and imagination are getting blurred. Thanks to the advent of micro-electronics and increasing computational efficiency, functions that were initially reserved for smartphones can now be found in smartwatches.
The introduction of smarter tech, new features and updates to hardware and OS is further projected to transform the world of smartwatches. With the growing appeal of these gadgets, prominent smartwatch makers have begun upgrading their pre-existing line of watches, while new players are making their way into the smart wearables arena.
Following the success of the Apple Watch and other similar products, German sportswear major Puma has recently announced it will roll out its first smartwatch, in partnership with American fashion brand Fossil Group.
Puma had reportedly unveiled the new device, that features Google's Android OS and Qualcomm's Snapdragon Wear 3100 chipset, at the IFA consumer tech show in Berlin.
Evidently, the smartwatch comes in three colors – black, white and yellow – and offers features like Google's virtual assistant, GPS tracking and heart rate monitoring.
The brand revealed that its first touchscreen watch comes along with an aluminum and nylon case, apparently making it more lightweight, and a silicone strap to minimalize sweat. Puma said that the gadget is primarily aimed at athletes.
Adam Petrick, global director of brand and marketing at Puma, said that the team is excited to introduce its first smartwatch, which exemplifies Puma's exclusive range of activewear and footwear. The watch will truly enable users to lace up, connect, and go, Petrick noted.
Also read: Samsung to reportedly launch second foldable smartphone in 2020
Sources familiar with the matter reported that Puma's new watch will be out for sale in November for $275, making it less expensive compared to the Apple Watch 4, which costs about $400, and slightly cheaper than Samsung's Galaxy Watch, which costs around $330.
With launch of its first smartwatch, Puma is apparently entering into a lucrative space dominated by tech-giants like Apple, Fitbit and Samsung.
Taiwan-based electronics company Asus had very recently unveiled the VivoWatch SP, a health-oriented smartwatch that boasts a 14-day battery life. Chinese phone manufacturer Oppo had confirmed its plans to work on designing wearable smart tech in August.
Source credit: https://www.cnbc.com/2019/09/05/ifa-2019-puma-fossil-group-smartwatch-price-and-specs.html