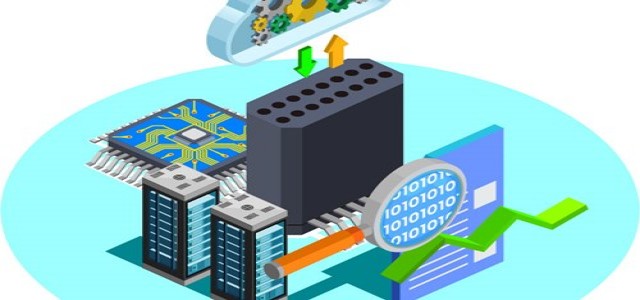 Internet of things (IoT) and 5G have emerged over time to form a promising combination that will help businesses deliver faster and more multi-functional solutions. This apparently has resulted in manufacturing processes that incorporate advanced packaging technologies.
IBM Japan has recently declared that it has inked a partnership agreement with Panasonic Smart Factory Solutions, a subsidiary of Panasonic Corporation, to realize high-quality manufacturing of semiconductors.
The two companies evidently intend to design and market an advanced high-value-added system to boost the overall equipment effectiveness (OEE) of semiconductor manufacturing processes. Panasonic and IBM Japan have also revealed plans to jointly build a data platform system that will be deployed into Panasonic's edge devices.
With this high-value-added system the two brands are seemingly aiming to minimize the number of engineering processes and stabilize product quality, thereby optimizing the operating rates of manufacturing facilities.
Sources with knowledge of the subject reported that IBM Japan and Panasonic are specifically aiming to build an automated recipe generation system for plasma dicers.
For the record, Panasonic currently designs and markets manufacturing methods and edge devices that help optimize semiconductor manufacturing for advanced packaging.
These advanced devices and methods include plasma dicers and dry etching equipment to help manufacture high-quality plasma cleaners and wafers that enhance resin and metal adhesion, resulting in the production of bonding devices boasting of high-accuracy.
Also read: Amazon presents Sidewalk for long-range connectivity of IoT devices
Panasonic claims that its expertise combined with IBM Japan's semiconductor manufacturing tools and techniques will help the company build and scale highly-efficient smart factory technology.
Notable features of the new high-value-added system
The system will evidently build an automated recipe generation system for plasma dicers. The computing algorithm will enable users to enter the desired etching shape. Using this data, the algorithm will automatically generate parameters for equipment having several hundred combinations.
The new high-value-added system evidently offers an FDC system-driven process control system in plasma cleaners. The fault detection and classification (FDC) system continuously acquires real-time operational data from the manufacturing equipment in operations and detects potential failures using its data analysis tools.
Apparently, the data analysis system consists of an FDC in addition to an advanced process control (APC) and an upper-layer manufacturing execution system (MES), enhancing the quality of automated production management in semiconductor manufacturing.
Source credit: https://business.financialpost.com/pmn/press-releases-pmn/business-wire-news-releases-pmn/panasonic-to-team-up-with-ibm-japan-in-improving-semiconductor-manufacturing-processes