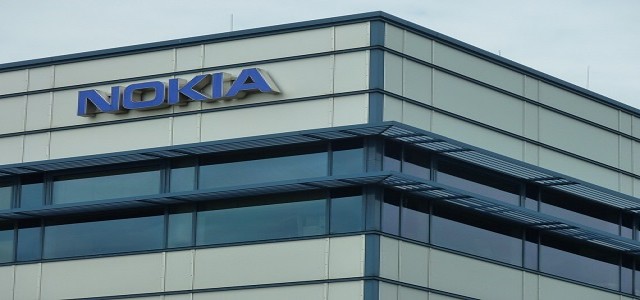 Nokia has confirmed that it has completed a successful trial with mobile operator Djezzy Algeria, for supporting the growing need for network capacity, with the use of microwave carrier aggregation technology. In the trial, Nokia used its Wavence microwave transport solution with 8.5Gbps ultra-high capacity across a 6 kilometer distance.
The solution boasted reduced latency and high capacity, enabling Djezzy to offer compelling experiences for its vast 14.2 million subscriber base. The test was conducted in Sétif earlier in the year, during which the network capacity was surged from 3.5Gbps to 8.5 Gbps, covering 5.7 kilometer distance and demonstrated how carrier aggregation technology could be used for supporting the consistently rising demand for data.
The technology will become increasingly necessary as Djezzy looks for ways to handle the traffic growth along with 4G densification.
For Nokia, the trial represents another milestone in terms of achieving a multi-gigabit capacity on a microwave radio link. Utilized in the trial, the Nokia Wavence is a solution offering innovative and high-capacity, ultra-broadband transceivers for supporting operators while they begin their transition to 5G mobile networks.
The solution is also aimed at facilitating fronthaul and backhaul evolution with multi-gigabit capacity as well as low-latency transport with high levels of transmitted power.
Also Read: TOYOTA Production Engineering and Nokia to deploy private 5G network
Nokia's vice president MN Transport Business Unit, Mobile Networks, Giuseppe Targia stated that the trial shows how carrier aggregation could be used to support the growing data demands, especially at a time when mobile connectivity is so important. The company is continuing its robust partnership with Djezzy on the project, working together for delivering innovative microwave solutions to support its business targets.
According to the Chief Digital and Technology Officer for Djezzy Algeria, Eric Bourland, the trial was an important project to deliver ultra-high capacity, allowing Djezzy to obtain a solid solution for Mobile Backhaul.
Bourland added that the fast deployment of microwave carrier aggregation technology will enable the company to reach its goal of boosting eMBB, while also allowing it to enhance its network capacity for meeting the expanding mobile traffic demand across Algeria.
Source Credits: https://www.nokia.com/about-us/news/releases/2020/06/30/nokia-and-djezzy-implement-ultra-high-network-capacity-technology-to-meet-growing-mobile-traffic-demand/