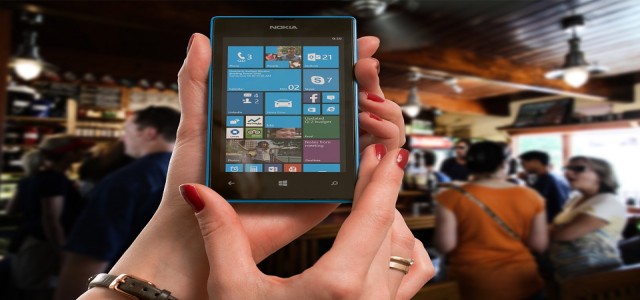 Five years after Microsoft's doomed $7 billion acquisition of the smartphone business pf Nokia, it appears that the two companies have decided to reunite.
The American tech major has reportedly inked a strategic collaboration with the Finnish smartphone maker to collaborate on IoT, AI and cloud and accelerate digital transformation and innovation for industries, enterprises and CSPs.
Evidently, Microsoft brings years of experience in cloud computing and artificial intelligence while Nokia offers robust expertise in 5G and mission-critical networking. The latest collaboration will enable the tech giants to assist telco service providers develop IoT-enabled products for industries such as logistics, transportation, healthcare and smart cities.
Sources familiar with the development reported that Microsoft and Nokia intend to host Nokia's analytics-virtualization-automation (AVA) tools on Microsoft's Azure. Apparently, these AI-driven solutions will facilitate CSPs to migrate from private data centers to the Azure cloud, ensuring cost savings and transform operations for 5G.
Combining Microsoft's expertise in developing smart cloud solutions and Nokia's strength in mission-critical networking will help unlock new potential in automation and connectivity, commented Jason Zander, Executive VP, Microsoft Azure.
Zander said the Microsoft Azure team is thrilled to collaborate with an industry-leading brand like Nokia and looks forward to creating new opportunities through the collaboration for their joint customers.
A brief history of the Microsoft-Nokia partnership over the years
Microsoft had reportedly bought Nokia's smartphone business in 2014. The Redmond, Washington-headquartered tech giant seemingly hoped that the acquisition would provide a jump start to the Windows Phone business.
Also read: Amazon to contest Pentagon's decision awarding JEDI deal to Microsoft
However, the company later decided to retreat from the deal, shedding Nokia's smartphone business along with thousands of jobs and ended up facing a $7.6 billion charge. Microsoft reportedly sold Nokia's smartphone business to HMD Global and a subsidiary of Hon Hai/Foxconn Technology Group in 2016. HMD holds an exclusive license to use the Nokia brand on smartphones and tablets.
Seemingly, Nokia now plans to primarily focus on network equipment and software services for telco providers and other enterprises. The brand had partnered with American operator T-Mobile in 2018 to accelerate the deployment of 5G and next-gen wireless tech.
Source credits: https://www.geekwire.com/2019/microsoft-nokia-reunite-new-alliance-5-years-failed-7b-smartphone-megadeal/