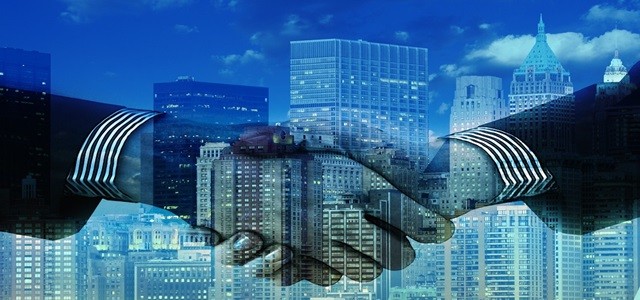 Over the past few years, Koch companies have amassed more than US$26 billion in technology-related investments, transforming a diverse portfolio of businesses spanning multiple industry verticals. As per recent reports, Koch Industries, Inc., has recently closed the acquisition of enterprise software firm Infor from Golden Gate Capital. Terms of the transaction remained undisclosed.
The acquisition of Infor brings new key capabilities to Koch to boost digital transformation. For the record, Infor is a leading provider of business cloud software solutions, headquartered in New York City. The company has played a critical role in Koch's technological transformation over the years.
Infor will exist as a Koch Industries' standalone subsidiary and will continue to operate from New York City under its current management team. The acquisition also makes Infor one of the most well-capitalized technology companies.
According to sources familiar with the matter, Infor has invested early US$4 billion in product design and development to offer industry-specific cloud solutions and help solve some of the most challenging operational issues for more than 68,000 customers worldwide.
Joining Koch Industries marks a crucial milestone in Infor's journey, noted Infor CEO Kevin Samuelson, adding that it allows the company to deliver industry-specific cloud solutions to help customers streamline their operations.
The acquisition provides Infor with critical resources and industry knowledge to continue its prominence in delivering mission-critical software solutions for manufacturing, retail, distribution, and other industries.
In addition, Infor's suite of industry-leading Healthcare Operations Platform and Interoperability Solutions could Help Koch further expand its footprint in healthcare. Koch Industries is currently involved in medical product purification, connected device manufacturing, and hospital supplies.
Also read: Mobile marketplace OfferUp secures $120M, agrees to buy rival Letgo
Koch has been a key customer for Infor, implementing Infor's cloud solutions across its businesses in areas such as asset management, human resources, resource planning, supply chain, and finance. Koch Industries has also been a leading investor since 2017.
Infor's unique approach, innovative team, and industry-leading solutions bring great value to the market, commented Jim Hannan, Executive VP and CEO of Enterprises, Koch Industries. He added that Koch Industries is thankful to Golden Gate Capital for the partnership and looks forward to welcoming the Infor team to Koch.
Source: https://finance.yahoo.com/news/koch-industries-completes-acquisition-infor-130000526.html