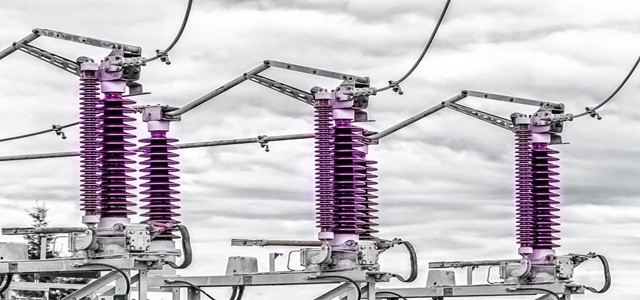 South Korean industrial conglomerate Hyosung Heavy Industries is seemingly aiming to reinforce its presence in one of the world's largest electric power markets. The company has reportedly obtained its first production base in the U.S.
Hyosung recently announced its acquisition of Mitsubishi Electric Power Products, Inc. (MEPPI)'s Tennessee-based high-voltage transformer plant for $46.5 million.
After entering the U.S. market in 2001, Hyosung has apparently established and maintained long-term alliances with prominent American power companies.
Evidently, the U.S. high-voltage transformer industry is currently worth KRW 2 trillion. This move not only allows Hyosung to gain a solid foothold in the U.S. but will also help the company avoid high costs associated with tariffs.
Sources close to the matter reported that Hyosung Heavy Industries would be converting the plant to product core-type high-voltage transformers which find wide application across varied industries. In fact, core-type transformers account for 95% of the global transformer demand.
A significant rise in power consumption and growing focus on expansion of renewable energy infrastructure are major factors responsible for surging demand for core-type transformers in the U.S. Moreover, deterioration of existing power infrastructure is leading to a strong demand for replacement of power devices.
Also read: Reliance Power and JERA to set up 750MW power plant in Bangladesh
Hyosung is now ready to deliver its products and services to customers in the United States via its local manufacturing facilities, stated Cho Hyun-joon, Chairman of Hyosung Group, adding that the company seeks to reinforce its market presence in the U.S. as a total energy solution provider by offering best-in-class ESSs, STATCOMs, and circuit breakers in addition to high-voltage transformers.
Acquiring MEPPI's Memphis plant would supposedly help Hyosung address the rising demand for highly-efficient core-type transformers in the U.S.
When the MEPPI Memphis plant operates in full scale, the South Korean motors and generators company said it will reinforce the role of its Changwon-based plant, the main manufacturing unit in Korea, as the global technology development center.
Hyosung also confirmed that future product design and manufacturing will be aimed at premium markets including Europe, Middle East, and Asia.
Source credits: https://www.businesswire.com/news/home/20191215005049/en/Hyosung-Chairman-Cho-Hyun-joon-Acquires-High-Voltage