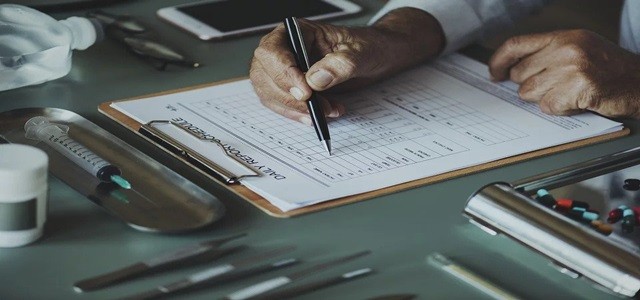 With the COVID-19 situation quickly escalating in the U.S. over the past several weeks, healthcare facilities are facing a shortage of medical equipment, including ventilators and test kits.
Auto major Ford Motor Company is reportedly partnering with GE Healthcare, a medical devices and equipment manufacturer based in Chicago, to begin the mass production of a new third-party ventilator in Michigan.
The companies apparently aim to manufacture 50,000 ventilators within 100 days and at least 30,000 per month thereafter as required.
It looks like Ford will offer its manufacturing capabilities to accelerate large-scale production, while GE Healthcare brings robust clinical expertise to the partnership.
As per credible sources, GE Healthcare will license the ventilator design from Airon Corporation. The automaker said it will initially send a unit with Airon to accelerate production in Florida. By April 20, Ford plans to begin mass production at its Ypsilanti, Michigan-based Rawsonville Components Plant.
Ford said its Rawsonville plant will manufacture ventilators round the clock with the help of 500 UAW-represented volunteers working three shifts.
As of now, Airon manufactures three Airon pNeuton Model A ventilators a day in Melbourne, Florida. The automaker aims to produce up to 7,200 Airon-licensed Model A-E ventilators per week at during full production.
The Model A-E ventilators are designed to operate on air pressure without the need of electricity, catering to the needs of COVID-19 patients. Ford, GE Healthcare and Airon seemingly believe that its production can be accelerated to help address the surging demand across the country.
Also read: Prisma Health unveils ventilator extension device for COVID-19 patients
Working innovatively and tirelessly, Ford and GE Healthcare have found a way to manufacture ventilators faster and in substantial quantities, stated Ford president and CEO Jim Hackett, adding that with the large-scale production of ventilators in Michigan in collaboration with the UAW, the companies can help hospital staff save lives, which is currently the top priority for both companies.
The Ford and GE Healthcare teams, according to Peter Navarro, White House Defense Production Act Coordinator, are working efficiently to quickly deliver vitally needed medical equipment to the front lines of the Trump Administration's war against coronavirus.
Just like Ford used its auto manufacturing expertise for tank production during World War II, the automaker is using its robust engineering and manufacturing capabilities to help the country tackle one of its biggest problems, Navarro noted.
Source: https://media.ford.com/content/fordmedia/fna/us/en/news/2020/03/30/ford-to-produce-50-000-ventilators-in-michigan-in-next-100-days.html