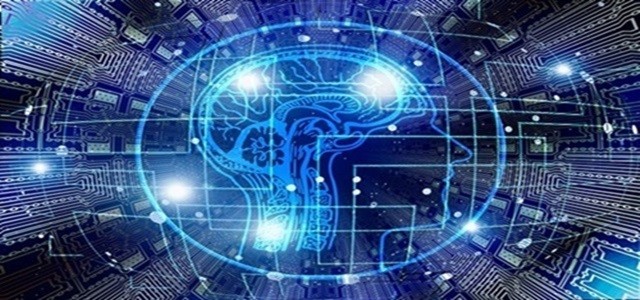 With artificial intelligence (AI) more than just a buzzword now, the amount of data generated is rising exponentially every year. AI training as well as advanced AI and neural network applications require far greater bandwidth than standard compute processes. AI tech developers worldwide are relying on hardware designers for reliable and efficient memory management subsystems.
American tech firm Rambus Inc has recently disclosed that Enflame (Suiyuan) Technology will deploy Rambus HBM2 PHY and Memory Controller IP in its next-gen AI training chip. The Rambus memory interface IP will apparently facilitate the development of next-generation, high-performance hardware to support cutting-edge AI applications.
Rambus' sophisticated HBM2 memory subsystem IP brings the ultra-high bandwidth required to power advanced AI training chips, noted Enflame Technology COO Arthur Zhang, adding that by leveraging the capabilities of Rambus interface IP cores the team seeks to revolutionize the future of artificial intelligence.
Enflame Technology's repeat choice of and dependence on Rambus shows that the HBM2 PHY and memory controller IP is the ideal choice for advanced neural network-based machine learning and AI applications, stated Hemant Dhulla, VP and GM of IP Cores at Rambus.
Rambus' HBM portfolio of solutions which is already in volume production deliver the ultra-high bandwidth memory performance required to support AI computing applications, Dhulla noted.
Features of the Rambus HBM2 interface IP
Evidently, the HBM2 interface IP solution is optimized for high-bandwidth and low-latency memory applications. The solution supposedly delivers maximum performance, efficiency and flexibility even in minimum form factor and power envelope.
Also read: Amazon ups data center game with new, more powerful processor chip
The comprehensive HBM2 subsystem solution apparently offers up to 2 Tb/s of bandwidth, which makes it best-suited for Enflame Technology's AI training requirements and other complex AI applications.
About Rambus Inc.
Sunnyvale, California-headquartered Rambus Inc. is a leading manufacturer of silicon IP and chips that makes data faster and safer. With more than 30 years of expertise, the company focuses to develop the foundational technology for all modern computing systems.
From data center and edge to automotive and AI, Rambus interface and security IP as well as memory interface chips empower SoC and system developers to design and deliver robust, leading-edge applications and solutions.
Source Credits: https://markets.businessinsider.com/news/stocks/enflame-technology-selects-rambus-hbm2-memory-subsystem-solution-for-next-generation-ai-training-chip-1028756786