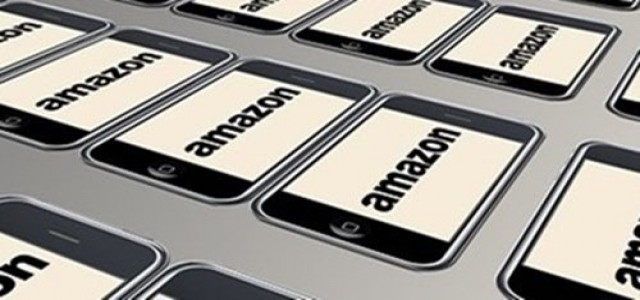 It seems that cloud computing has become big business for data center chip designers. Semiconductor giant Intel currently dominates the server processor market. Chipmakers using Arm technology, which powers majority of smartphones today, are apparently looking to challenge Intel's dominance.
Ecommerce and tech major Amazon recently announced that its cloud computing unit Amazon Web Services (AWS) has built a second, more powerful generation of data center processor chip. The latest AWS chip, which uses technology from SoftBank-owned Arm Holdings, promises to be at least 20% faster than the tech giant's first Arm-based chip Graviton. Amazon had launched Graviton last year as a cost-effective option for simplifying computing tasks.
This move from Amazon apparently implies that the company is investing significantly into custom silicon to foster its fastest-growing business. Amazon's first Arm chip failed to make an impact over Intel's booming data center business, which recorded robust growth over the past year. The success of AWS' chip efforts could possibly lower its dependence on Intel and AMD for server chips.
According to statistics, close to 65% of Intel's data center chip sales in 2018 came from communication services providers and cloud customers. Analysts claim that major tech firms, who invest billions each year with Intel and AMD, have the resources to build more powerful Arm-based processors.
Features of the new AWS data center processor chip
Evidently, Amazon's first Graviton chip was powered by Arm's Cortex A72 technology. The latest AWS processor will likely use the new Arm technology, most probably Arm's Neoverse N1 technology.
Also read: Amazon takes formal action against Microsoft's $10B cloud contract win
Sources familiar with the matter reported that the new chip also features a technology called a fabric, that will enable it to connect with other chips to accelerate tasks such as image recognition.
To make use of AWS' latest offering, cloud customers will possibly need to use software written for Arm chips, which is less common than software for Intel and AMD chips.
Amazon's Arm efforts seem to be making progress. The speed gain of its latest chip suggests that the tech giant is significantly focused on investing in Arm-based processor chips.
Source credit: https://in.reuters.com/article/us-amazon-com-tech-silicon-exclusive/exclusive-amazons-cloud-unit-readies-more-powerful-data-center-chip-sources-idINKBN1Y202Z