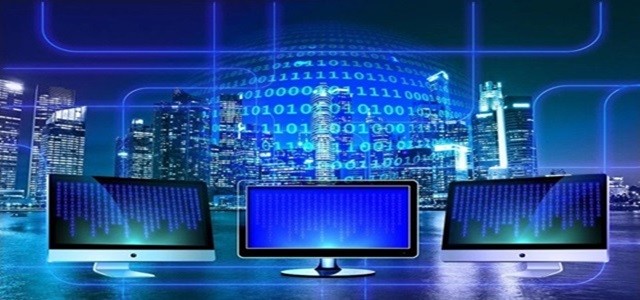 Ongoing advances in financial technology or fintech are enabling businesses to navigate risks while cutting costs. In today's dynamic era, digital transformation is positively impacting the financial services industry and it promises to drive upcoming trends in sector.
Financial planning platform eMoney has reportedly selected Anexinet, a leading consultancy and reseller, to optimize and scale up its production environment across an HPE Synergy platform.
This new platform apparently offers eMoney a robust network infrastructure in addition to a hybrid IT architecture. The collaboration also provides eMoney with a future-proof technology roadmap.
Seemingly, eMoney had been looking for a more streamlined method of delivering its software in order to efficiently scale their financial application.
eMoney has been aiming to significantly boost its compute capabilities to improve and evolve as an enterprise-level Software-as-a-Service (SaaS) provider, stated Michael Finnegan, Vice President of Operations at eMoney.
The company also needed a more flexible and reliable infrastructure that could scale to meet customer demands, he added.
The collaboration with Anexinet enabled eMoney to make remarkable improvements in performance across key application areas. eMoney said Anexinet's assistance enabled it's the company's IT staff to roll production requirements into operations seamlessly and without any downtime.
Further, Anexinet helped broaden the hybrid IT architecture, enabling eMoney to rapidly roll out its financial platform to customers while expanding its cloud capabilities as per specific time-to-market requirements.
Also read: SmarTone partners with Sigma Systems to speed up digital innovations
According to John Kolimago, Executive VP & GM of Cloud Solutions at Anexinet, partnering with eMoney allowed the company to become a true Infrastructure-as-a-Solution and helped generate on-premise workloads with the ability to move processing into the cloud if and when required.
For the record, eMoney is a leading provider of fintech solutions. The company has worked with over 60,000 financial professionals to deliver solutions to address evolving client needs. With expertise in comprehensive financial planning, eMoney delivers solutions to streamline business operations, strengthen client relationships, boost business development, and drive overall growth.
Anexinet is a leading provider of digital business solutions. The company has enabled countless clients to achieve technology-enabled business transformation via its market-leading strategies, solutions and services.
Source credits: https://www.anexinet.com/blog/emoney-advisors-partner-with-anexinet-for-financial-app-scaling/