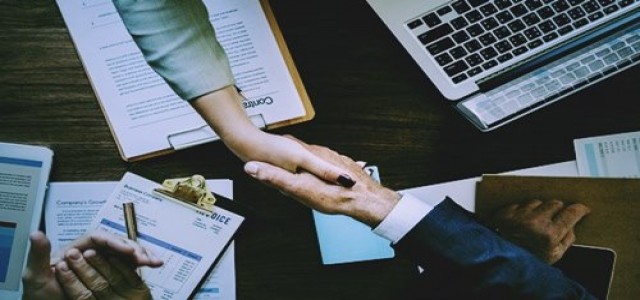 Technology giant Accenture and University of Aizu in Fukushima, Japan, will reportedly perform a joint research on the development of the first standard API marketplace for smart cities in the country. Essentially, an API marketplace represents a channel to share and disseminate standardized code to create and link software.
The partnership will also encompass a project for studying ways to use a Smart City Operating System, basically a digital platform for a smart city. This is aimed at leveraging artificial intelligence (AI) in public services better, while promoting the behavioral changes of citizen, primarily focused on Fukushima's Aizu Wakamatsu city as a model case.
Seemingly, the planned site could assist businesses, local governments and other local stakeholders in developing and taking advantage of new data linkages and integration between smart cities and industrial initiatives. Accenture, with advice from the University of Aizu, will be developing the API marketplace on the cloud environment of the University's Advanced ICT Laboratory.
Recently, the parliament in Japan had passed a new bill, for creating a pathway to build smart cities across the country. It was targeted at removing regulatory hurdles and accelerating change in regulations of different ministries and industrial sectors. The Japanese government considers integrating AI, big data and other technologies as key to tackling social issues nationwide.
Also Read: Toyota to build prototype Japanese smart city at the base of Mt. Fuji
Co-Lead at Accenture Innovation Center Fukushima, Shojiro Nakamura stated that the government in Japan is encouraging a standardized architecture for smart cities for the good of the society, particularly to drive sustainable development across urban areas.
Nakamura added that the creation of standards for applications and data is crucial for supporting work in individual cities and for a countrywide smart city framework, besides being important for the company's partnership with the University of Aizu for promoting regional development.
According to Toshiaki Miyazaki, University of Aizu's President, the institution has fostered world-class ICT talent since its establishment in the year 1993, and has conducted research across the ICT sector for contributing towards the sustainable development of Japan and the world. Through this collaboration with Accenture, the University will work on the joint research for improving the competitiveness of Japan, he noted.
Source Credits: https://newsroom.accenture.com/news/accenture-and-the-university-of-aizu-to-develop-a-standard-api-marketplace-for-smart-city-operating-systems.htm