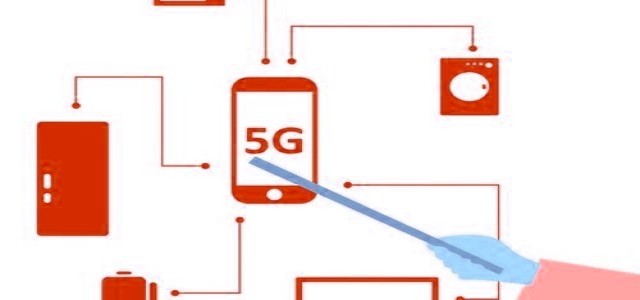 Excitement for the highly-anticipated 5G is building up. However, India's wait for 5G could soon be over. Bangalore-based software giant Wipro is reportedly working within the Telecom Infra Project (TIP) to boost 5G adoption across the global telecom service provider and enterprise markets.
Evidently, a part of Wipro's role within the TIP will be to encourage collaboration between Wipro's organization-wide 5G initiative, academia and industry thought leaders across telecom and NEP industries worldwide.
Under terms of the deal, the Indian IT major will offer interoperability lab facilities and end-to-end rollout support developing wireless 5G networks using software-based solutions.
For the record, the TIP was launched in February 2016 with the goal to accelerate innovation in the telecom sector. The collaboration will supposedly leverage Wipro's Engineering NXT services which enable innovation at scale. This will help boost product and platform development and deliver 5G services to more than 500 clients across multiple industries.
Sources close to the matter reported that Wipro will invest substantially to design a TIP-based blueprint. Apparently, this will act as a reference architecture for 5G mobile network operators and enable them to build a next-generation 5G operational model.
Wipro mentioned that its engineering capabilities cover the entire 5G value chain: from the design of 5G chips, to software support for software-defined networks (SDN) and network function virtualization (NFV), business support system (BSS) and operation support system (OSS) automation, to comprehensive testing and validation services.
Also read: Wipro and IISc to explore autonomous cars, metal 3D printing in India
The Engineering NXT is the synthesis of Wipro's vast industry design experience for developing software, data platforms and connected devices to drive innovation at scale, noted Sanjay Bhartiya, Vice President, Industrial and Engineering Services, Wipro Limited.
Wipro's 5G TIP investment addresses the following key distinct areas
Evidently, Wipro will offer continuous physical end-to-end integration support and validate OpenRAN technologies built within the TIP community. The company will additionally provide modular end-to-end cybersecurity services along with an optimized operations model using hyper-automation via HOLMES AI and automation platform.
Moreover, it will help develop an inexpensive, autonomous 5G-ready next-gen open-source OSS/BSS platform powered by advanced analytics and machine learning to generate new business models and revenue streams.
Source credit: https://inc42.com/buzz/wipro-partners-with-telecom-infra-project-to-drive-5g-adoption-through-software/