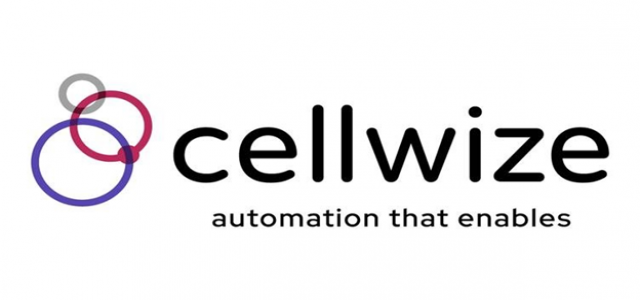 An exclusive interview with Hadas Shefler, VP of Marketing at Cellwize
The coronavirus pandemic, more than any other incident in human history perhaps, has highlighted the importance of telecommunication infrastructure to keep governments, businesses, and societies running and connected. Several industry players have benefitted tremendously from the surge in data traffic fueled by the new normal.
Many are now teaming up with other tech enterprises to bring forth innovations that more effectively accommodate the world's growing data traffic requirements.
Recently, Cellwize Wireless Technologies Inc., a leader in mobile network orchestration and automation, inked a partnership agreement with Intel to expedite the deployment of 5G vRAN networks with AI.
Business-Newsupdate sat down with Hadas Shefler, VP of Marketing at Cellwize, to talk about the company's collaboration with Intel and the future of 5G and telecom network infrastructure:
What was the driving strategy behind collaboration with Intel? What synergy do you expect to achieve with this move?
Intel is a major player in the new vRAN ecosystem, and we are working with them and our other joint partners to enable 5G vRAN technology globally, so it was a natural fit.
How is VRAN redefining network transformation?
vRAN is the current and next step in the evolution of mobile networks and 5G implementation, and is paving the way to an Open RAN architecture. By virtualizing previously hardware-driven functions, vRAN is poised to intelligently boost capacity, dramatically reduce costs, and enhance customer experience with new 5G & IoT services.
vRAN is also a big component in Open RAN, which is not only an approach, but an architecture. And the architecture in alliances such as TIP and O-RAN is not only about openness, but about virtualization (enabled by vRAN).
Additionally, mobile operators need to adopt virtualization trends and reduce CapEx/OpEx in RAN deployments. The new push towards the adoption of an open, software-driven disaggregated RAN will provide operators the flexibility required to meet the network challenges of 5G more cost-effectively. The network is transforming in a way that creates multiple ecosystems, containing multiple independent players.
Are there any other major collaborations or international expansions in pipeline?
Much of our investor base, which includes Intel Capital, Samsung Next and Qualcomm, is driven to excel in the 5G domain, and looking to expand their collaboration with us.
What opportunities and challenges do you see for the global 5G industry in the coming 5 years?
The main opportunities will come from new, innovative IoT services, as well as from the enterprise segment, which can benefit from network slicing and 5G private networks.
Additional challenges for businesses aiming to use 5G services (and for the industry to solve) include:
Extending 5G to enterprise customers by offering network slicing. With network slicing, 5G carriers will have better utilization of their networks, and will be able to handle more users and transfer more data simultaneously. Network slicing provides the ability to deploy only the network functions necessary to support particular customers and particular market segments. However, slicing is a complex technology that has yet to be proven highly successful, and is a top priority for the industry to crack.
Coverage in rural and remote locations – these areas probably won't have 5G service until well after most urban buildouts have been completed.
Proximity – as 5G millimeter wavelengths do not travel far, CSPs will need to deploy many more antennas and small cells in remote areas.
Security - 5G will have a different security model than 3G and 4G, as it will need to include new security capabilities. In addition, 5G networks will be largely managed with AI and machine learning technology analyzing huge amounts of data. This creates a security threat in the form of malicious actors who could poison the system by manipulating the data.
How will COVID-19 impact the 5G rollout globally?
COVID-19 has had an undeniable impact on 5G rollout. On the one hand, it caused a short delay - 5G rollout has temporarily slowed down as service providers focus on network stability. But on the other hand, COVID-19 fast-forwarded 5G's future adoption. In fact, the need for 5G has only grown due to the pandemic, especially with much of the country working remotely.
Data speeds and increased network support are now necessary for people to do their jobs. In addition, consumers are primarily purchasing products online - videos, music, movies and TV shows are being streamed more than ever. A lack of in-person socialization has increased the need for more detailed product development strategies and ways to communicate virtually.