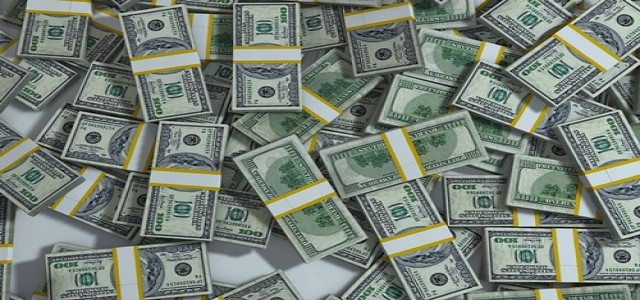 Software giants consider the future of corporates to be outlined by successful digital transformation, which impacts their business strategy around cloud and related technologies. Business leaders count edge computing, artificial intelligence, machine learning, blockchain and cybersecurity among the major factors influencing digitization.
The IT space has witnessed a significant number of acquisitions lately as businesses are looking to constantly evolve and better compete in the market, one of the most recent ones being VMware's purchase of Carbon Black and Pivotal Software.
The American software giant has recently said it has acquired two software companies in separate deals for about $5 billion, with the apparent aim to expand its portfolio of products and services it offers to corporate clients.
VMware reportedly picked up software maker Pivotal, for nearly $2.7 billion, in a deal brokered by Dell Technologies, which is a controlling stakeholder in both firms.
Separately, the VMware announced it would purchase Carbon Black, a cybersecurity company based in Massachusetts, in a transaction worth $2 billion as it looks to expand the range of its cloud security offerings.
Sources familiar with the subject informed that VMware will pay $26 per share for Carbon Black at a premium of 6% and the deal is expected to close by January 2020.
VMware CEO Pat Gelsinger noted that the addition of Carbon Black into its family marks a huge step forward in security and an enterprise-grade platform to direct and protect applications, networks and workloads.
For the record, VMware develops cloud computing software, while Pivotal offers cloud-based tools for software developers. Carbon Black's cloud-based security platform utilizes big data and behavioral analytics to protect against cyberthreats.
The Pivotal acquisition deal is for a combined price per share worth $11.71, in which Class A shareholders will receive $15 per share. Evidently, Dell's stake in Pivotal will be exchanged for VMware share.
Based on a regulatory filing, Michael Dell and his firm held 131.3 million shares of Pivotal's Class B stock, excluding the 44.2 million shares owned by VMware.
VMware had also acquired San Francisco-based AI and ML solutions provider, Uhana, in July earlier this year to add capabilities for artificial intelligence in VMware's Telco and Edge Cloud portfolios.
Source credit: https://venturebeat.com/2019/08/22/vmware-acquires-pivotal-and-carbon-black-for-nearly-5-billion/