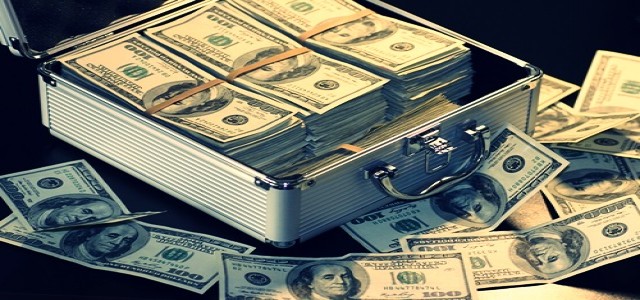 Atlanta-based transportation giant UPS recently declared its intentions to invest as much as $450 million in trucks powered by alternative fuels. The company said it plans to purchase over 6,000 CNG-powered trucks between 2020 and 2022.
Sources familiar with the development reported that UPS had purchased over 330 terminal trucks and 400 tractors powered by CNG in 2018. With the latest announcement, UPS is seemingly aiming to expand its fleet of CNG-driven automobiles further.
UPS has reportedly inked a three-year contract agreement with Agility Fuel Solutions LLC for the supply of fuel storage and delivery systems. Under terms of the agreement, Agility will deliver comprehensive natural gas storage systems for UPS' heavy-duty trucks, medium-duty walk-in vans and terminal tractors.
Records confirm that UPS has invested close to $1 billion in the last decade via a combination of advanced truck technology, alternative fuel and fueling stations to realize its vision of reducing global, company-related carbon emissions by up to 12% by 2025.
UPS mentioned it will be running around 61 alternative gas fueling stations by the end of this year.
UPS continues exploring ways to enhance and expand its smart logistics network by incorporating latest, advanced technologies and building a highly sustainable, data-driven and flexible network, stated Juan Perez, chief information and engineering officer at UPS, adding that the company has aimed for at least 25% of its fleet purchased by 2020 to run on alternative fuels.
Also read: Toyota mulls investing $391M in San Antonio truck assembly plant
Seung Baik, President of Agility Fuel Solutions commented that the company aims to leverage its aftermarket support capabilities as well as reliable and exclusive clean fuel technologies to help UPS accomplish its sustainability goals.
Baik described UPS as a front-runner in clean transportation.
In September, UPS had reportedly launched a new line of range-extended electric vehicles (REEVs) in addition to its existing transportation fleet in the U.K. serving Southampton and Birmingham. The company said it planned to deploy these REEVs to overcome the range limitations of traditional electrical vehicles within the logistics industry.
With a major partnership with Tevva, UPS has been able to expand the range of the hybrid EV technology based REEVs up to 400 Km from 100 Km. The vehicles offer the same cargo capacity as conventional diesel vehicles.
Source credit: https://www.foxbusiness.com/markets/ups-makes-450m-investment-in-trucks-that-run-on-natural-gas