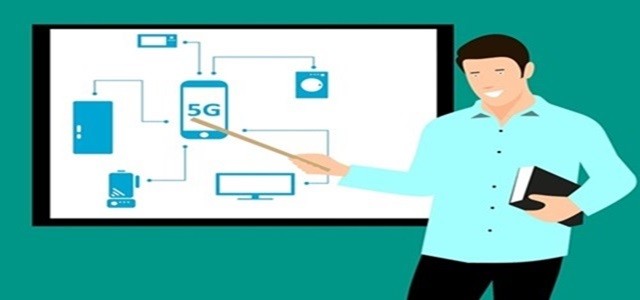 China is apparently pushing ahead aggressively with the rollout of 5G networks in the UK. Chinese telecom major Huawei is currently being considered as one of the strongest contenders, with Nokia, Ericsson, and ZTE as competitors.
According to latest reports, Boris Johnson, prime minister of UK, is reportedly in talks to approve a limited role for the Chinese smartphone maker in UK's 5G rollout. Ministers are also considering imposing a new limit on the market share that the brand can hold in the country.
The UK prime minister has been under tremendous pressure from U.S. President Donald Trump to entirely ban Huawei from the 5G network. The U.S. claims that Huawei poses a security risk and jeopardizes UK-US intelligence sharing.
Apparently, Johnson is now looking to impose on the smartphone maker a market share cap in an attempt to avoid over-reliance on the company and to bring in other suppliers.
However, final decision regarding Huawei's future role in Britain's 5G network will be taken at the National Security Council on Tuesday, January 28th, 2019. The council insisted that no final decisions had been taken, however, government officials admitted that ministers' options are limited.
Also read: Telefonica Deutschland appoints Huawei to help build German 5G network
Sources familiar with the development reported that German Chancellor Angela Merkel had asked her lawmakers last week to wait until after a European Union summit in March before taking a decision on whether Huawei can participate in the German 5G rollout.
However, German operators, who are all customers of Huawei, had warned that barring the Chinese telecom equipment vendor would add years of delay and billions of dollars in costs to deploying 5G networks.
Discussions around including Huawei in UK's 5G rollout have seemingly suggested that the brand's hardware won't be used as core components in the networks. Instead, Huawei equipment and tools are could be deployed at the edges of the network, like radio antennas at phone mast sites.
Being the first to reach a massive scale with next-gen networks could help Huawei and other Chinese brands to dominate fields such as autonomous driving, factory automation, and robotics.
Source credits: https://www.scmp.com/tech/big-tech/article/3047745/uk-said-be-ready-approve-limited-5g-role-huawei-amid-final-round