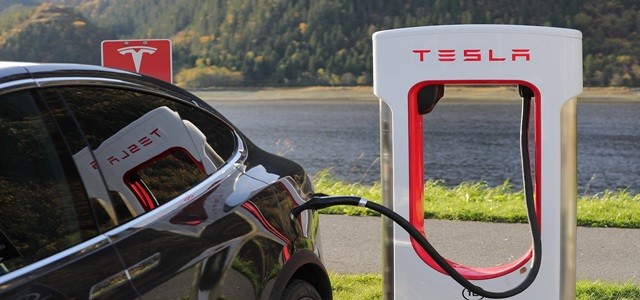 China, the world's largest auto market, is charging full speed ahead into electric vehicles. With Chinese citizens increasingly preferring electric mobility over traditional combustion vehicles, auto giants worldwide are apparently eyeing a spot in China's booming EV market.
Following the launch of locally-made Model 3 Sedans in China, Silicon Valley automaker Tesla has entered into a partnership with Ningde-based Contemporary Amperex Technology Company Limited. (CATL).
CATL, one of China's top electric vehicle battery makers, has reportedly inked a two-year supply agreement with the American automaker, effective between July 2020 and June 2022.
As per credible sources, Tesla last week reached battery supplier agreements with South Korean chemical giant LG Chem Ltd and CATL. However, the companies involved did not disclose any partnership at that time.
Tesla last week during its earnings call also mentioned that its partnership with CATL and LG Chem is at a smaller scale.
The American EV major will decide the battery purchase volume as per its needs, CATL recently mentioned in a regulatory filing in China.
The partnership apparently comes as a massive blow to Japanese battery maker Panasonic Corporation, which was previously the sole battery supplier for Tesla.
Sources familiar with the development reported that Panasonic has refused to manufacture batteries for Tesla in China. Tesla would have to either use batteries manufactured by Panasonic at its Nevada-based plant or look for another local supplier, Panasonic President Kazuhiro Tsuga stated in November.
Also read: Tesla to deliver locally-made Model 3s to Chinese customers from Jan 7
The rumors of Tesla and CATL discussing a collaboration have been surfacing for over a year. In March last year, the two companies were reported to be in advanced talks to seal a battery supply deal for the Model 3 Sedan, Tesla's first China-made vehicle. However, a preliminary agreement wasn't finalized until November.
It appears that the American auto giant has been making rapid progress at its Chinese manufacturing facility, the Shanghai Gigafactory. Tesla began delivering the Model 3 sedans ahead of schedule in January and has confirmed plans to manufacture the Model Y SUVs at the same plant.
Tesla shares climbed 1.52% on Friday. However, the shares dropped 0.74% in afterhours trading.
The Tesla stock reportedly skyrocketed, as the company managed to record better-than-expected earnings in the final quarter.
Source credit: https://www.benzinga.com/news/20/02/15233803/catl-confirms-battery-supply-agreement-with-tesla-in-china