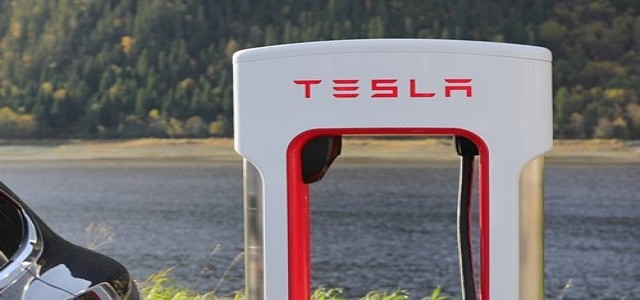 Electric carmaker, Tesla Inc., has reportedly announced the launch of new supercharger equipment on a Berlin research campus. Sources state that the company is in search of more target cities for the purpose of attracting potential buyers who are worried about getting access to charging.
According to a company spokesman, Tesla has planned to roll out at least one more inner-city fast charging station in the country in 2020. He has further stated that the company still believed in slow residential and workplace charging as the crucial way for charging vehicles but wanted to provide a quicker alternative. Tesla's newly launched V3 charger enables Tesla Model 3 cars to get charged within five minutes for travelling a distance of 120 kilometres.
Jeroen van Tilburg, Tesla's Manager, Europe, Charging Infrastructure, has stated that the company is extending its supercharging network into major cities for the fulfilment of its commitment to make Tesla ownership convenient and easy for everyone comprising those who do not have immediate access to workplace or home charging.
As per sources, policymakers in Germany intend to propel electric cars demand for cutting down the rates of emission. Peter Altamaier, Germany's Economy Minister, has stated that the country has a lot to make when it comes to charging infrastructure. The minister has further reiterated pledges to accelerate the launch of public charging points as well as permissions for private charging which has been the major cause of hampering sales in the past.
For the uninitiated, Tesla Inc. is an American clean energy and electric vehicle company with its headquarters in Palo Alto, California. The company has a broad product portfolio comprising battery energy storage, electric cars, solar products, and other related services. The company was reportedly founded in the year 2003 by JB Straubel, Elon Musk, Ian Wright, Martin Eberhard, and Marc Tarpenning. Tesla subsidiaries comprise Maxwell Technologies, SolarCity, DeepScale, Hibar Systems, and others.
Source Credits:
https://in.reuters.com/article/tesla-germany-electricity/tesla-launches-fast-electric-car-charging-in-berlin-says-more-cities-to-come-idINKBN2620B1