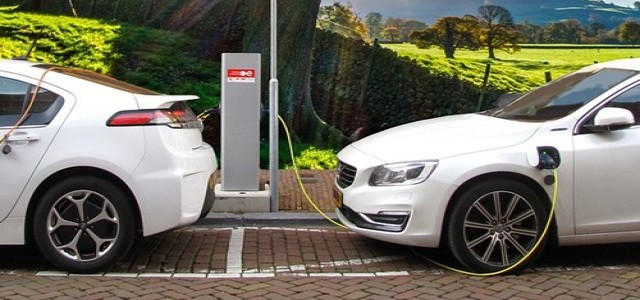 Shares of Tata Motors rose by around 10% as the auto major is likely to raise USD 1 billion for its passenger electric vehicle business from TPG Rise Climate, taking the company's total valuation to over USD 9.1 billion.
Tata Motors Ltd (TML) and TPG Rise Climate signed an agreement that will see TPG Rise Climate and it's Abu Dhabi-based co-investor ADQ invest in a newly formed subsidiary of Tata Motors for the EV business.
TPG Rise Climate, along with ADQ, will invest around USD 99.63 billion (Rs 7,500 crore) and TPG-ADQ will hold around 11% to 15% stake in the new company.
The subsidiary will leverage all present capabilities and investments of Tata Motors Ltd and will channelize the prospective investments into electric vehicles, advanced automotive technologies, dedicated BEV platforms, and boost investments in battery technologies and charging infrastructure.
Over the coming five years, this company is likely to build a portfolio of 10 EVs and together with Tata Power Ltd, accelerate the establishment of full-scale charging infrastructure to promote EV adoption in India.
Chairman of Tata Motors, N Chandrasekaran, stated that the company will continue to actively invest in interesting products that are loved by customers while building a cooperative ecosystem. He added that they are committed to lead the Government's vision of having an EV penetration rate of around 30% by 2030.
Managing Partner at TPG Rise Climate and the founding partner of TPG, Jim Coulter, mentioned that the company is delighted to partner with Tata Motors. He added that there is considerable momentum in India for EVs, supported by the vision and policies of the government, as well as increasing consumer demand for greener solutions.
The joint financial advisors to TML were JP Morgan and Morgan Stanley. BofA Securities India Ltd represented TPG Rise Climate. The legal advisors to TPG Rise are Cleary Gottlieb, and Shardul Amarchand Mangaldas & Co., while Khaitan & Co. took the advisory role for TML.
Source Credits:
https://economictimes.indiatimes.com/markets/stocks/news/tata-motors-jumps-10-as-co-to-raise-1-billion-for-passenger-ev-business/articleshow/86984276.cms