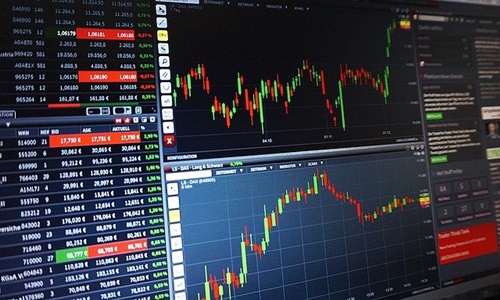 Swedish Match shares hit a record high after Philip Morris International Inc. reportedly confirmed it was in talks to buy the Stockholm-based tobacco company. The move would allow the world's biggest tobacco manufacturer to expand its reach in the fast-growing alternative cigarette market.
A deal valuing Swedish Match at around USD 16 billion is expected to be announced soon, sources claimed. It is worth noting that most of the company's profit comes from its Swedish-style cigarettes known as Snus.
Swedish Match's smoke-free division, including brands such as Snus and Zyn, contributed two-thirds of the company's total sales in 2021. Interestingly, sales of its tobacco-free pouches called "Zyn" have been growing significantly in the U.S. and Scandinavia.
According to the company, the smokeless tobacco market in Scandinavia grew to around 400 million cans last year, while in the US it grew to 300 million. Swedish Match shares hit a record high at 97.42 Swedish crowns before closing up 25% at 95.40 crowns, valuing the company at almost USD 15 billion.
Goldman Sachs and Bank of America are advising Swedish Match on its potential acquisition by Philip Morris International, sources confirmed. Several analysts have claimed that the offer from Philip Morris International was relatively lower, thus undervaluing the company, and could be rejected by Swedish Match's shareholders.
If the deal goes through, it will allow Philip Morris International to expand its presence and have a relatively straightforward regulatory approval process. The acquisition of Swedish Match will also allow Philip Morris International to gain a leading position in the European smokeless tobacco market and further expand its distribution in the U.S.
Philip Morris International stock was down to 0.8% in scale to compete given the growing scrutiny of traditional cigarettes. The company stock is expected to trade at "market-perform" levels instead of outperforming.
Source Credit: -
https://money.usnews.com/investing/news/articles/2022-05-10/swedish-match-shares-jump-to-record-high-on-philip-morris-takeover-move