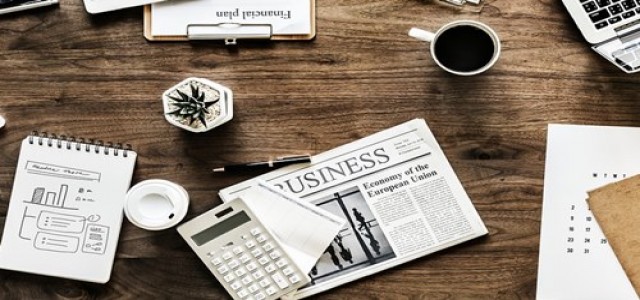 Salt Lake City, Utah-based Suralink, a leading provider or workflow management solutions for accounting firms, has recently announced a partnership with PKF Littlejohn, a rapidly-growing firm of accountants and business advisors based in Canary Wharf, London.
The new alliance will apparently expand Suralink's footprint in the Europe, Middle East and Africa (EMEA) market. Under terms of the deal, the company will provide PKF Littlejohn staff, clients and partners with industry-leading request list management solutions.
PKF Littlejohn has robust experience in working with complex clients facing challenging issues in highly-technical and fast-moving areas, including the not-for-profit sector, the insurance market, and listed businesses.
Suralink helps accounting firms boost efficiency and deliver a streamlined client experience via a dynamic request list management platform, that is integrated with a secure file hosting system to facilitate seamless document request coordination.
The newly-formed alliance between Suralink and PKF Littlejohn will provide enterprises around the world with access to the next-generation PBC request list management platform along with cultural expertise and localized support.
Apparently, PKF Littlejohn has built quite a reputation for streamlining operations for its clients. The partnership with Suralink is a crucial step for the company, particularly at a time when working practices are undergoing one of the most significant transformations.
According to sources familiar with the development, Suralink has been exceptional over the past few months in helping businesses rapidly switch to remote working. Suralink's secure, trusted, and user-friendly platform enables enterprises to support their clients regardless of their location.
Suralink founder and CEO Tim Ballantyne said the partnership represents a lucrative opportunity for exponential growth for the company and a whole new chapter in its journey in the upcoming years.
PKF Littlejohn is an established UK accountancy firm and a global leader in the market, Ballantyne noted, adding that Suralink's technology expertise and PKF Littlejohn's global network and influence will enable the companies to transform the way businesses across the globe operate.
Also read: Mota Ventures inks agreement to buy ecommerce firm Unified Funding
Several Suralink clients have pointed out that the platform has helped them enhance audit efficiency and client experience by saving time, cutting down on the number of emails, and facilitating better internal communication with finance teams.
With remote working likely to become mainstream in the industry, Suralink will certainly play a crucial role in enabling businesses to deliver a more streamlined experience.
Source: https://markets.businessinsider.com/news/stocks/suralink-and-pkf-littlejohn-partner-to-provide-the-leading-pbc-request-list-management-software-solutions-to-firms-in-europe-the-middle-east-and-africa-1029231512