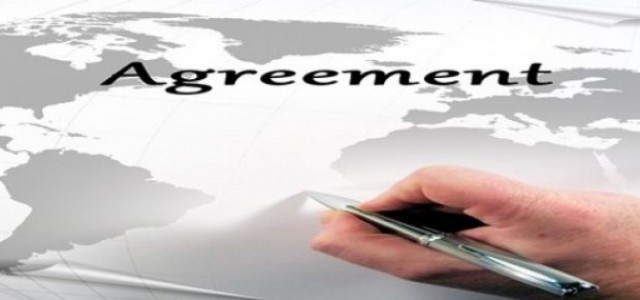 Vancouver, Canada-based cannabis company Mota Ventures Corp. has reportedly signed a letter of intent to evaluate and acquire ecommerce company Unified Funding, LLC.
The completion of the deal is subject to several customary closing conditions including the receipt of any required regulatory approvals, negotiation of definitive documentation, and the completion of due diligence.
This deal with Unified apparently marks a critical milestone in Mota's expansion as a global ecommerce business. With this transaction, Unified brings the platform and experience needed for Mota to expand its products portfolio as well as brands, such as Nature's Exclusive, which Mota had acquired from Unified in January earlier this year.
Unified's comprehensive ecommerce platform is ideally suited for the natural healthcare products business. Integration of the platform with Mota and an experienced team of professional to run it will allow Mota develop new products and enter into new natural healthcare product segments and markets.
In addition to the ecommerce platform, Unified's services help brands to launch and scale customer acquisition strategies. Unified is able to closely keep track of current trends through a global network of media partners, guiding product innovation and delivering market strategies that yield lucrative results.
For the record, Unified was established in 2015 by partners with over a decade of experience in ecommerce and technology. The company has rapidly grown into a renowned brand focused on rapid expansion into the natural healthcare marker.
The company's comprehensive platform generates revenue from marketing, licensing, and product fulfilment costs supporting brands in weight management, men's health, essential oils, skin care, and CBD-based products, including Nature's Exclusive.
Also read: KKR to acquire 2.32% stake in Reliance Jio for INR 11,367 crore
In addition to Unified's diverse ecommerce platform that has been proven effective for rapid growth of natural healthcare brands, the company has an experienced team of data analysts and experts in supply chain management and customer acquisition.
The company seemingly hopes that the deal will allow it to leverage its skills and experience to expand into additional markets, build new natural health brands, and engage more customers.
Mota's access to capital markets to acquire growth capital to invest in customer acquisition will provide Unified a major advantage to rapidly expand, scale, and diversify into new high-growth product offerings.
Source: https://www.motaventuresco.com/mota-ventures-signs-loi-to-acquire-ecommerce-platform-leader-unified-funding-llc-which-generated-96-5m-in-consumer-transactions-in-2019/