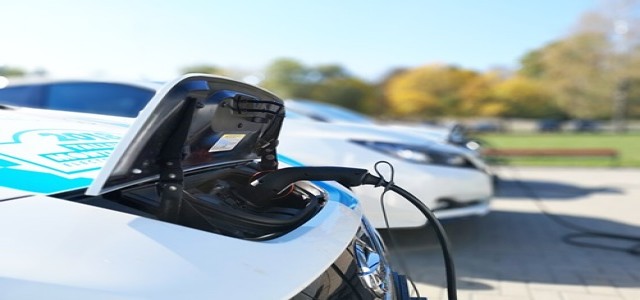 Chrysler, an automotive brand owned by Stellantis N.V., which is best known for its minivans, is planning to go all-electric by 2028. The company announced this decision when it unveiled the new Chrysler Airflow Concept, which is an all-wheel-drive electric SUV having two electric motors and a battery designed to last 350 to 400 miles on a single charge.
Stellantis is yet to confirm whether the Airflow concept will go into production and said that it currently provides a peek at the design and technology that will define the brand's future models.
Chrysler brand CEO, Chris Feuell was quoted saying that the company currently owns just three models: the Chrysler Pacifica Hybrid, the Chrysler Pacifica, and the Chrysler 300 sedan. Among these, the Chrysler Pacifica Hybrid, a plug-in hybrid launched in 2017, has served as a launchpad for the brand's future aspirations.
Notably, the Chrysler Airflow is an SUV concept designed with a two-toned roofline and a low ride height that seek to boost aerodynamics and range, while also equipping the vehicle with an athletic look.
However, the core aspect of Stellantis' Chrysler brand will be the new age technology— both software and hardware— that is in the Airflow. In Stellantis' view, its newest portfolio is all about connectivity, an advanced driver assistance system, and digital content & services.
The company will introduce underlying electrical and software architecture, coined the 'STLA Brain' that will use cloud technology to allow the company to upgrade new software to vehicles 'over the air,' or wirelessly.
Along with the 'brain', Stellantis has included a 'SmartCockpit,' to deliver applications such as voice assistance, navigation, an e-commerce marketplace, and payment services to drivers. Finally, an automated driving platform developed with BMW and named 'AutoDrive' will round out the automakers' software vision.
According to sources, the first vehicle in Chrysler's new electric portfolio is expected to be launched within the next few years, and the company's first-ever battery electric vehicle is touted to enter the markets by 2025.
Source Credits –
https://techcrunch.com/2022/01/04/stellantis-airflow-chrysler-all-electric-brand-by-2028/