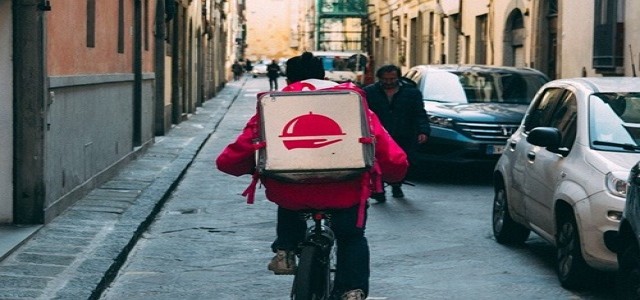 American multinational coffee house brand Starbucks Corporation has reportedly partnered with Chinese food and retail delivery service platform Meituan. This partnership will allow Starbucks' customers to order coffee delivery via the super app's platform in China.
The move will also help in expanding Starbucks' delivery footprint in China. Before this, Starbucks used to be a partner with Alibaba-owned Ele.me since 2018.
As per reliable sources, Starbucks and Meituan will also launch a new service, wherein the Chinese customers will be allowed to make a private booking for tasting or experimenting with Starbucks coffee as well as making them across Starbucks stores.
It is worth noting Meituan already had more than 668 million users as of September last year, accounting for approximately 68.2% share of the food delivery market in China during Q2 2020. Meanwhile, Starbucks owns 5,360 stores across 200 Chinese cities, which makes the country Starbucks' the second-largest market after the U.S.
Starbucks stated that the brand is all set to leverage the "superstore" feature of Meituan through which each Starbucks store will have its unique page on the food delivery platform. The service is scheduled to start by the end of this year and will allow customers to book food delivery service from their nearest store.
Starbucks's business in China has been severely hit by the latest spike in COVID-19 cases which forced the country to announce lockdowns across several major cities. The company also witnessed a 7% drop in quarterly sales in the country.
Apart from this, experts believe that a partnership with Meituan is not a surprise considering the growing competition in the Chinese market. The move will help Starbucks gain traction in the competitive environment, given if a consumer does not see the coffee brand in a particular app, they will simply move to its rival.
Source credits –
Starbucks Expands Delivery Services In China With Meituan Tie-up (moneycontrol.com)