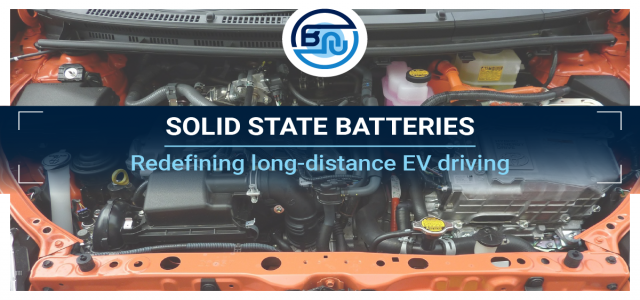 Following the success of its inaugural event, the discussion at this year's European Electric Vehicle Batteries Summit (Berlin, June 18-19) largely focused around a major technological breakthrough announced by the Belgian R&D and innovation hub IMEC. Prominent car manufacturers, OEMs & battery producers present at the event were introduced to a new technology which has doubled the energy density of solid-state batteries up to 400Wh/liter, approaching that of the best polymer cells.
IMEC also announced that it has constructed a new pilot facility in collaboration with the University of Hasselt at the EnergyVille Campus to manufacture prototype pouch cells of up to 5Ah capacity. The facility is set to become a cornerstone for battery makers and research groups engaged in ambitious projects pertaining to solid-state batteries as IMEC plans to reach 1000Wh/Liter capacity by the end of 2024. Only time will tell whether the research center would be able to reach the said capacity, however, the technology introduced by IMEC has once again stirred up the long-standing debate focusing on the current state of lithium-ion and solid-state batteries.
Solid-state batteries Vs. Lithium-ion batteries
As of today, electric vehicle (EV) manufacturers are still pretty optimistic about the improving prospects of lithium-ion batteries as the technology can undergo gradual refinement in terms of energy density, cost-effectiveness, charge rate, and safety. The current lithium-ion battery technology certainly has room for improvement, however, the ambiguity about whether it can improve the range and autonomy of EVs has emerged as a cause of concern for the e-mobility sector.
To put things into perspective, using a solid electrolyte ensures a smaller size of the battery along with longer lifespan and higher energy density. Theoretically, solid-state batteries can store twice as much energy as a lithium-ion version. Moreover, these batteries are much safer than the lithium-ion batteries which use a flammable organic liquid lithium salt solution.
Solid-state batteries are able to hold a higher charge in a more compact shape, essentially doubling the driving range of electric cars today. For instance, the current 620-mile range of Tesla Roadster could be doubled if its 200-kilowatt-hour battery were replaced with a solid-state battery.
The manufacturers of EVs apparently understand that solid-state is something that they all want to get to at some point in the future. This realization has led to an assortment of sizeable investments and collaborations in the auto industry aimed at developing the solid-state batteries.
The growing interest of automotive giants in developing solid-state batteries
Marquee automotive companies – the ones who plan to manufacture EVs on a large scale – are investing massively in solid-state battery development with the hope of readying the technology as early as they can. A few have also teamed up with solid-state battery startups to transform the design and integration of electric vehicles. Following are some major instances of the same:
Toyota recently announced that it has moved up its goal to sell 5.5 million electrified cars by about five years, from 2030 to 2025. The launch of solid-state batteries would be the key to reach that goal, which the company believes could happen as soon as 2020. It has been working with Panasonic (the company supplies batteries to Tesla presently) since January on the design of solid-state batteries.
In 2018, Volkswagen reiterated its plan to set up a production line for solid-state batteries by 2025. The company took a major step to that effect by investing around $100 million in California-based solid-state battery manufacturer QuantumScape. It has to be noted that Volkswagen has previously said solid-state batteries can potentially increase the mile range of its e-Golf electric car up to 466 from the current 186 miles.
After garnering sizeable investment from BMW, Hyundai, and Samsung, the solid-state battery manufacturer Solid Power has recently added Ford to its list of investors. Ford has been quite vocal in its support to the solid-state battery technology in the past and would now focus on developing solid-state batteries for its next-gen electric vehicles.
Despite a vibrant startup ecosystem coupled with robust support from automotive majors in the form of big-ticket funding, no company has succeeded in manufacturing a commercial-grade solid-state battery till date. However, the moderate progress being achieved by France's Blue Solutions and China's Qing Tao (Kunshan) Energy Development Company – in terms of setting up production lines for solid-state batteries – could contribute immensely in improving the mile-range of EVs and make all-electric long-distance driving a reality in the times to come.