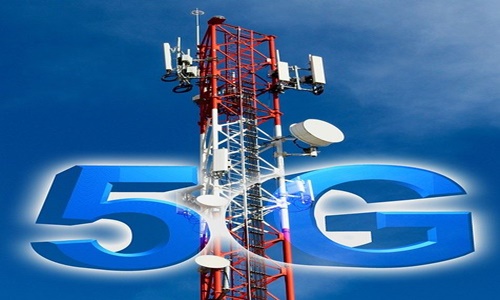 Airwaive and Shaurrya Teleservices (STS) has reportedly announced an international strategic collaboration to jointly build 5G wireless network service in India, assisting telecom providers in advancing 5G technology throughout the nation.
Notably, local Internet Service Providers (ISPs) in India are now competing to create and install 5G infrastructure as the country gears up to develop next-generation 5G services, enabling them to provide their consumers with better and more affordable connections.
As part of the collaboration, Shaurrya Teleservices management is expected to offer channels, tools, and market insights available to demonstrate Airwaive's platform and technologies to operators across the nation.
Notably, this collaborative effort will introduce new potential of 5G infrastructure, to eliminate the digital divide and deliver affordable internet services to India's ever-growing population, while simultaneously providing an opportunity for everyone to make their properties available to ISPs for an additional source of income.
For the unversed, Airwaive's platform is considered as a marketplace for property owners to rent out their premises to wireless and IoT operators, providing them with seamless services as well as rental income. Additionally, the company provides ISPs the ability to locate and develop necessary wireless access points to reach underdeveloped markets.
The San-Francisco-based company has also spent years developing proprietary tools that streamline network planning and site acquisition for ISPs, allowing wireless ISPs to save money and time to market services.
The current capacity of wireless and IoT operators to employ new models for network construction, requires four times more cell sites than the total number of sites deployed in the last 25 years of mobility, as an essential step for a successful 5G implementation. Interestingly, the demand for 5G wireless network solutions like Airwaive is highlighted by the rapid increase in the number of cell sites required for this ever-growing market.
It has been claimed that Shaurrya Teleservices (STS) seeks to develop an Infrastructure of Trust (IOT) on a build, operate, and lease model for the successful implementation of the Internet of Things in India.
Source Credit: https://www.prnewswire.com/in/news-releases/airwaive-signs-strategic-partnership-with-shaurrya-teleservices-to-expand-5g-broadband-network-in-india-830180778.html