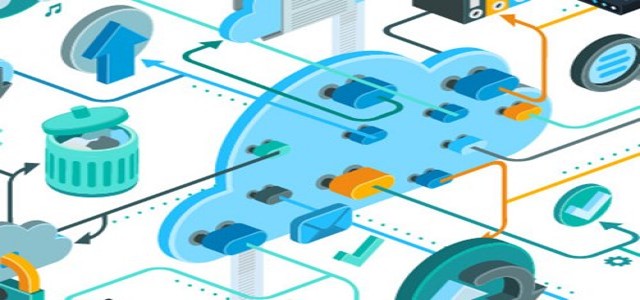 SAS, a leading provider of analytics solutions, has reportedly extended its partnership with open-source technology developer Red Hat.
Evidently, SAS will leverage its market leading analytics expertise to develop comprehensive hybrid cloud analytics solutions for Red Hat OpenShift, the best-in-class enterprise-class Kubernetes platform from Red Hat.
The announcement was reportedly made at the sixth annual All Things Open Conference held in Raleigh, North Carolina. Evidently, more than 3,500 of the world's leading technologists, developers and decision makers had gathered at the conference to discuss open-source, open-tech and open-web in the enterprise.
Evidently, SAS is developing an OpenShift CoE for to facilitate efficient management of distributed hybrid cloud analytics workloads in containers, Kubernetes and Red Hat OpenShift.
Experts claim that with the growing dependency of businesses on public cloud providers, the Red Hat OpenShift will be able to efficiently help customers manage their hybrid cloud infrastructures by providing a portable managed container.
Moreover, SAS® Analytics in a Red Hat OpenShift environment will apparently enable customers to quickly realize results and have better control over where to direct their analytics workloads.
SAS® Viya® evidently provides an advanced and flexible cloud-based architecture to customers. SAS mentioned that this will help users effectively develop and deploy both SAS and open-source machine learning and AI models in a single platform.
This seemingly indicates that optimizing SAS Viya's cloud-native design in Red Hat OpenShift provides users choice and control over hybrid environments. Further, it will provide a comprehensive set of capabilities to users for better design, deployment and explainability of models.
Also read: Nvidia partners with VMware for GPU virtualization on hybrid cloud
Red Hat claims that its OpenShift Container Platform can help automate management, provisioning and scaling of applications. Notably, this will enable users to focus on design, deployment and operationalization of cloud analytics.
Red Hat President and CEO Jim Whitehurst stated that the team in collaboration with SAS will accelerate the customer adoption of analytics across the hybrid cloud.
Blending the scalability and flexibility of its industry leading AI and advanced analytics platform with the portability that Red Hat OpenShift brings will propel the digital transformation of businesses from drawing board to crossing the last mile.
Source Credits – https://www.prnewswire.com/news-releases/sas-and-red-hat-collaborate-to-optimize-analytical-capabilities-across-the-hybrid-cloud-300938329.html