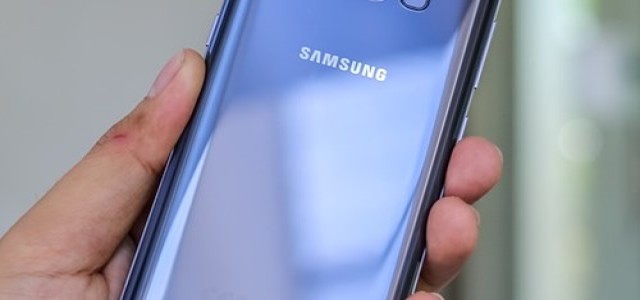 Foldable display technology has indicated the possibility of considerable changes in the way future mobile phones could be designed and used. Latest innovations in the segment have instigated smartphone makers to develop foldable tabs and handsets, unveiling them at major technology and electronics conferences around the world, albeit under constant scrutiny regarding the quality of the devices.
South Korean tech giant Samsung Electronics has recently confirmed the launch of its highly anticipated foldable smartphone, the Galaxy Fold, in selected markets by September following the delays caused by screen problems reported back in April, when it was originally scheduled to hit the U.S.
Evidently, the delays cost Samsung a significant amount of sales revenue during the slow summer season. With the roll out of the world's first foldable mobile device, the brand is seemingly hoping to revive its falling smartphone sales.
The company claims that it has made enhancements to the almost $2,000 handset and the device was in the final phase of testing. Modifications included reinforcing hinges that early reviewers had experienced difficulties with.
Kim Young-woo, analyst at SK Securities, was quoted saying that a sale of 300,000 units in the coming year would be considered a decent performance for Samsung, given the delay which has considerably deteriorated consumer confidence in the new Galaxy Fold, and foldable devices in general.
Samsung had earlier announced that it plans to produce at least 1 million galaxy Folds during the first year, compared to the average 300 million handsets it makes annually. Reportedly, the brand is still in talks with mobile carriers around the world to finalize the details regarding the sale of the improved Fold.
Chinese rival Huawei had also announced the launch of a foldable smartphone named the Mate X, with an impressive 8-inch OLED display and inbuilt 5G support, also expected to launch in September. However, reports suggest that the device is nearing the end of testing stage and could witness a China release by this August. A worldwide launch of the Mate X could still take time, the reports said.
Pushing its capabilities into the foldable phones segment further, Samsung had recently unveiled a clamshell smartphone, similar looking to the classic flip-design mobile phones, further piquing the interest of consumers and tech enthusiasts alike.
Source credit - https://in.reuters.com/article/samsung-elec-fold/samsung-electronics-delayed-galaxy-fold-now-ready-for-september-launch-idINKCN1UK074