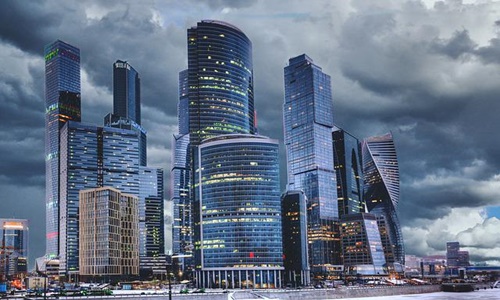 A recent study has reported that nearly 40% of German enterprises are already experiencing the effects of rising energy prices, with around half of them looking to pause investments owing to soaring energy costs.
Gas and electricity bills for new contracts in Germany reached a record high and surging natural gas & oil prices given Russia's invasion of Ukraine have pushed Germany's average inflation to a 40-year high in March.
A study conducted by Ifo Institute published in the Augsburger Allgemeine newspaper stated that over 46% of companies seek to cut investments owing to the increasing energy prices, and a quarter of German businesses anticipate being burdened by exponential pricing shock in the second half of the year.
According to the survey, which polled 1,100 businesses mostly consisting of family-owned firms, every tenth company was contemplating abandoning energy-intensive operations entirely, whereas 14% were considering job cuts given the elevated power charges.
The report further added that almost 90% of businesses are envisaging raising prices to offset the accelerated costs, while three-quarters plan to increase their investments in energy efficiency. The companies are also looking for a policy that corrects this distortion of competition and prevents energy prices from skyrocketing.
Following the invasion of Ukraine, Germany's reigning government announced relief measures totaling around USD 17.3 billion to help consumers deal with the energy debacle and limit reliance on Russian gas.
On the other hand, the recent rise in wholesale energy costs in Europe has spurred governments to take steps to protect buyers from the immediate effects of rising prices.
The goal of this dataset is to keep track and provide a summary of the many strategies adopted by countries at the national level to reduce the impact of price spikes on end-users.
Source Credits:
https://money.usnews.com/investing/news/articles/2022-04-24/rising-energy-prices-push-almost-half-german-companies-to-cut-new-investments-survey#:~:text=April%2024%2C%202022%2C%20at%2011%3A07%20p.m.&text=BERLIN%20(Reuters)%20%2D%20Around%2040,a%20survey%20showed%20on%20Monday