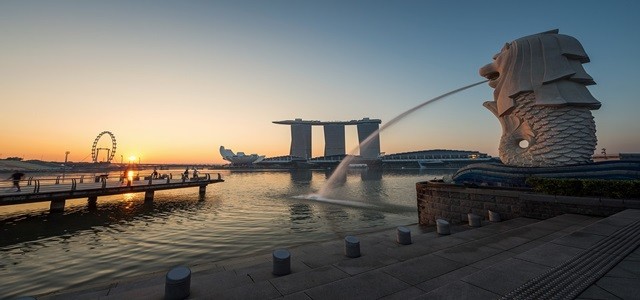 South East Asia's digital lending market is booming as digital payment firms continue to target younger consumers who extensively use smartphones to play, text, and stream videos and music. These brands are apparently aiming to offer faster services and more convenient options for users to help them handle daily transactions.
Gaming giant Razer, along with several homegrown Singaporean entrepreneurs and Asian billionaires, is reportedly applying for a full digital banking license.
Instead of competing with local banks, it appears that Razer Fintech, the brand's financial technology division, is aiming to target Singapore's youth and millennial consumer segment. The company said it plans to eventually roll out globally as Razer Youth Bank.
In a highly crowded space like Singapore, the youth and millennial segment is highly underserved, noted Lee Li Meng, the brand's chief strategy officer, who also took over as CEO of Razer Fintech on January 1, 2020.
According to Li Meng, majority of the population between the ages of 12-35 years usually grow up with no or very little financial knowledge. Consequently, they struggle to open a bank account or get a credit card or loans when they join the workforce. Razer intends to help these consumers from a young age, he mentioned.
Razer is seemingly looking to leverage on its massive millennial fan base and its existing e-wallet platform Razer Pay and digital payment network Razer Merchant Services. Reportedly, Razer Fintech will hold a 60% stake in the group, while the remaining 40% will be owned by five partners.
Also read: Grab intends to merge Indonesian payment firms OVO and DANA
These include Shen Shiong Holdings, the private company owned by the Singaporean Lim brothers, billionaire Richard Li's insurance firm FWD Group, entrepreneur Chen Danian's tech firm LinkSure Global Holdings, online car marketplace Carro, and Insignia Ventures Partners.
According to sources familiar with the development, Razer's consortium is only the second group to apply for a full digital banking license following Singapore Telecommunications and Grab holdings who announced their proposal on December 30, 2019.
The Monetary Authority of Singapore will reportedly declare the winners of five digital banking licenses at some point in mid-2020.
Apparently, the announcement comes on the heels of a similar effort in Hong Kong, where Tencent Holdings, units of Ant Financial and several other Chinese firms recently obtained licenses.
Source credits: https://www.scmp.com/tech/start-ups/article/3044249/razer-teams-partners-including-sheng-shiong-fwd-join-singapores