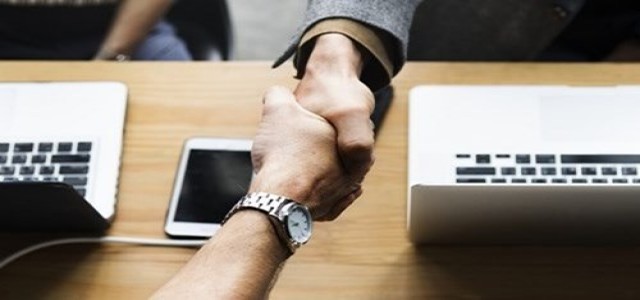 Analysts report that over half of Indonesians don't have bank accounts and rely on smartphones for conducting financial transactions. Companies find the Indonesian digital payments market promising and majority of brands have introduced their digital payment service products in the market in recent years.
Singapore-headquartered transport company Grab is reportedly in talks to merge Jakarta-based OVO, a digital payments company in which it holds shares, with Ant Financial-backed DANA to dominate ahead of industry rival Gojek in the digital payments space.
A deal would apparently see Grab acquire a majority interest in DANA from Indonesian media major Emtek and merge it with OVO. OVO's latest valuation was reported to be $2.9 billion. However, DANA's valuation remains undisclosed.
Sources familiar with the development informed that terms of the deal would need to be negotiated with Indonesia's Central Bank due to restrictions on foreign ownership.
The talks of a potential merger had been surfacing since SoftBank Group announced in July that it will invest $2 billion in Indonesia via Grab. The plan was reportedly discussed with major Indonesian officials when SoftBank CEO Masayoshi Son had visited Jakarta in the same month.
SoftBank is a key link which Grab has been relying on to penetrate the region. Its founder Anthony Tan had reportedly tried to convince Indonesian ecommerce company Tokopedia, backed by Chinese ecommerce major Alibaba and SoftBank, to obtain a minority share in OVO earlier.
The Grab-Gojek rivalry
Grab and Gojek, valued at $14 billion and $10 billion respectively, have become two of Southeast Asia's largest startups over the years mainly on the back of their transportation services. The two brands have been competing over a range of fields including ecommerce, food delivery, transportation and financial services.
However, the two companies are now locked in the midst of an international rivalry to earn the top spot in the digital payments space. Grab co-founder and CEO Anthony Tan and Gojek co-founder and CEO Nadiem Makarim had supposedly met while studying at Harvard Business School.
The deal is anticipated to intensify the competition in the country's digital payments industry which has witnessed immense growth in recent years owing to Indonesia's booming ecommerce market with over 260 million consumers.
Lippo-owned OVO is Grab's official digital payments partner in Indonesia, while Gojek is backed by strategic investors including Alphabet Inc's Google and Visa.
Source credit: https://www.moneycontrol.com/news/business/companies/grab-in-talks-to-merge-indonesian-payment-firms-to-overtake-gojek-4423981.html