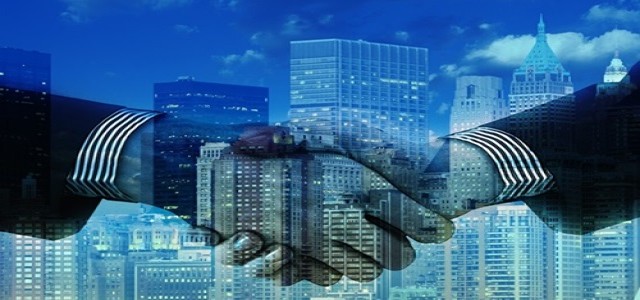 Rakuten Mobile, Inc., a subsidiary of Japanese ecommerce giant Rakuten, Inc., is reportedly acquiring Virginia-based engineering firm Innoeye. Financial terms of the transaction were not disclosed.
Rakuten Mobile and Innoeye have apparently been working together for several years. The Japanese company has deployed Innoeye's end-to-end platform process automation solution, converged OSS, to build and support a new cloud platform for its 4G/5G network launch in Japan.
As per sources familiar with the development, Rakuten Mobile intends to launch the technology as part of its latest offering, the Rakuten Communications Platform (RCP), which will be made available to telcos and enterprise customers across the globe in the near future. RCP will feature an app-store-like interface where customers can modify the platform to suit their local requirements.
Combining the tech blueprint and expert playbook of the industry's first cloud-native mobile network built by Rakuten Mobile and its partners, RCP serves as an easy way for telcos and enterprises to design and deploy fully cloud-native network services faster and at low cost.
Since the establishment or Rakuten Mobile a couple of years ago, the company has planned to bring its technology and expertise to market as a unique service, enabling telecom operators globally to deploy fully cloud-native telecom networks of the future, stated Rakuten Mobile Executive VP and CTO Tareq Amin.
He added that the planned acquisition of Innoeye takes the company one step closer to bringing a carrier-grade telecom cloud product, which is as simple as click, buy, and deploy, to the market.
Also read: Airtel picks IBM and Red Hat to build next-gen 5G-ready telco network
RCP includes all the elements of the Rakuten Mobile Network, including telecom software and applications from multiple vendors, virtual network and edge computing management systems, and BSS and OSS systems handling, customer billing and activation systems.
Innoeye is thrilled to be a part of the Rakuten Mobile family and the collaboration enables Innoeye to create a highly-innovative cloud-based communications platform that is open, secure, and scalable, noted Innoeye CEO Rajeev Gupta.
RCP is expected to revolutionize the industry and pave the way for the next level of innovation, offering telecom operators a faster and cost-effective deployment of fully cloud-native network services, Gupta said.
Source: https://global.rakuten.com/corp/news/press/2020/0513_02.html?year=2020&month=5&category=mobile