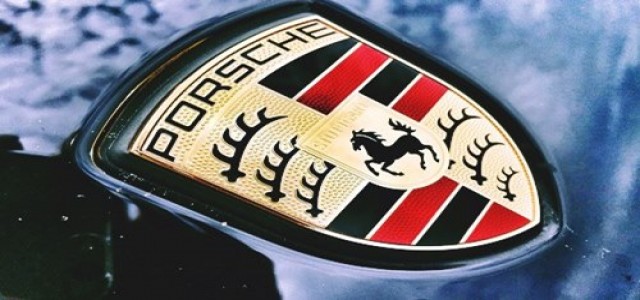 The urban streets are gridlocked, with vehicles barely inching their way forward. With ground transportation in many cities stretched to the limit, urban air mobility could act as a much-needed alternative for daily commute.
Companies, from aerospace giants such as Airbus and Boeing to well-funded startups, are laser-focused on developing the technology and opening up a new dimension in the urban mobility space. Fleets of aerial EVs could soon be carrying citizens and goods through cities in minutes and short-distance air travel will become just another normal part of city living!
Following the launch of urban aerial ridesharing services such as the Airbus CityAirbus and Uber Elevate, German luxury sports carmaker Porsche now seems to be eyeing a spot in the flying taxi space.
The automaker has reportedly inked a non-exclusive agreement with aircraft giant Boeing to collaborate on electric Vertical Take-Off and Landing (eVTOL) vehicles.
Sources familiar with the development reported that Porsche along with Boeing's subsidiary Aurora Flight Sciences plans to develop a luxury flying taxi service that can fly short hops through and between cities.
The two companies will evidently form and dispatch an international team to look into various aspects of urban air mobility, including possible use-cases and analysis of the market potential for premium vehicles.
With this partnership, Porsche is aiming to expand beyond sports cars into the premium mobility space, mentioned Porsche executive Detlev von Platen, adding that in the longer run, this could mean entering into the third dimension of mobility.
Also read: Softeco and Fincons to design new aviation safety platform ECCAIRS 2.0
Experts claim that given Porsche's reputation and taking into account the infrastructure needed to support launching and landing pads, charging stations and more, the premium aerial EV taxi service will be marketed towards wealthy commuters rather than the general public.
Those who can afford it will apparently be able to travel short distances through and between cities.
Earlier this year, German carmakers BMW and Daimler had reportedly entered a long-term, non-exclusive partnership agreement aimed at developing a scalable autonomous driving platform by leveraging their combined expertise.
The two automakers had evidently declared that other automobile and technology firms are welcome to participate, and the designed platform would be authorized to other OEMs as well.
Source credit: https://hypebeast.com/2019/10/porsche-boeing-premium-flying-vehicles-vtol-air-taxi