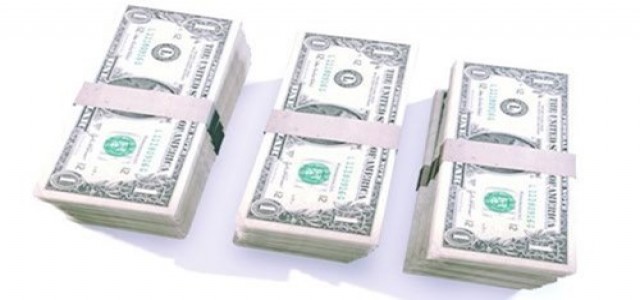 Artificial Intelligence (AI) is being hailed as the backbone for a number of groundbreaking smartphone applications. App developers around the world are focusing on introducing AI-driven platforms to boost their product offering in regional as well as global markets.
Bengaluru-based InMobi Group has recently announced that Mithril Capital, a US-based venture capital firm co-founded by Ajay Royan and PayPal co-founder Peter Thiel, has invested $45 million in its mobile content platform Glance, as part of a larger funding round of $75 million.
Apparently, InMobi will utilize the funds to launch a line of new platforms including Glance TV, Glance Gaming, Glance Nearby and Glance Shopping. The company also intends to use the funds to expand outside of India in the coming months.
Royan has evidently joined the Glance team in conjunction with Mithril's $45 million investment.
Naveen Tewari, Founder and CEO of InMobi Group, was quoted saying that Glance is transforming the landscape of personalized content consumption to meet the demands of the attention economy the world is currently living in.
The investment will help the group further accelerate its journey through continued innovation in developing personalized content and expand into new territories, noted Tewari.
Following its successful launch in Indonesia three months ago, Glance will supposedly look to expand into Thailand, Malaysia and Philippines. The platform is currently available in Hindi, English, Telugu and Tamil in India, as well as Bahasa in Indonesia.
It has also come to the fore that earlier this year, the Indian mobile platforms developer had reportedly established a holding company with its three core business units operating as separate entities under the group. The three subsidiaries under the holding company are the mobile content platform, Glance, data business TruFactor, and InMobi UMC, which will manage the advertising technology business.
About Glance
Glance delivers AI-driven personalized content to the lock-screens of smartphones. Users receive new interactive and visual personalized content each time they wake up their phone. Sources with relevant information have reported that as of August 2019, the platform had over 50 million active users who spend about 22 minutes per day on average on Glance. The brand has partnered with around 1,000 media agencies.
Source Credit: https://economictimes.indiatimes.com/small-biz/startups/newsbuzz/inmobis-glance-raises-45-million-investment-from-mithril-capital/articleshow/71063872.cms