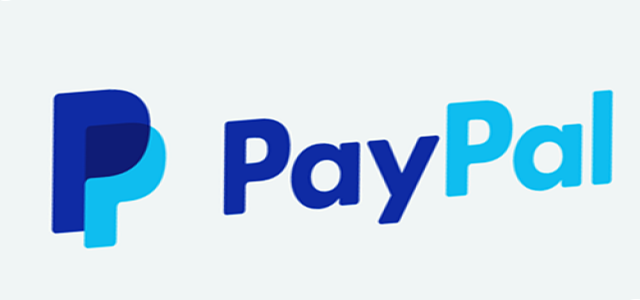 American fintech firms have long found it difficult to penetrate the Chinese e-commerce market. In November last year, New York City-based American Express became the first American card network to obtain a preliminary approval to build a domestic card clearance and settlement network in China.
San Jose, California-headquartered fintech giant PayPal is now set to become the first foreign payment platform to offer digital payment services in China. The state-owned People's Bank of China reportedly approved PayPal's proposition to acquire a 70% stake in GoPay (Guofubao Information Technology Co.).
Sources familiar with the development informed that the American ecommerce brand managed to acquire the controlling stake through Yinbaobao Information Technology Co., a Shanghai-based subsidiary.
Evidently, terms of the deal remained undisclosed. However, PayPal confirmed that the transaction is expected to close in the final quarter of 2019 and is subject to customary closing conditions.
Notably, GoPay has licenses for mobile as well as online transactions, and offers payment services for industries including ecommerce, cross-border ecommerce, aviation tourism, and others.
The news of PayPal's entry into China apparently comes at a time when there is increased tension between China and the U.S. Seemingly, the White House is now considering restricting U.S. investments in China amidst the trade dispute between the two countries.
China's current e-commerce scenario
Experts claim that though China's digital payments market is led by local players, including e-wallet providers such as WeChat Pay and AliPay, it has immense potential to grow in the future, which could benefit PayPal.
Also Read: JP Morgan to shut down its stand-alone payments app Chase Pay in 2020
A growing middle-class population and increasing demand for ecommerce services is fostering the local payment industry. The industry has also witnessed a significant upsurge in cross-border trade, particularly in ecommerce, travel and distant education.
Analysts forecast that the total number of active mobile payment users will exceed 900 million by 2023. China's Central Bank had announced last year it plans to open up further to foreign ecommerce players.
Mastercard forms JV with local player to enter China
Multinational credit card giant Mastercard in February had inked a joint venture agreement with online clearinghouse Nets Union Clearing Corp. to crack into the country's vast transaction clearing market. Mastercard and archrival Visa had reportedly filed applications for licenses in 2017 after Beijing disclosed plans to open the market to foreign companies.
Source Credits: https://techcrunch.com/2019/09/30/paypal-to-enter-china-through-gopay-acquisition/