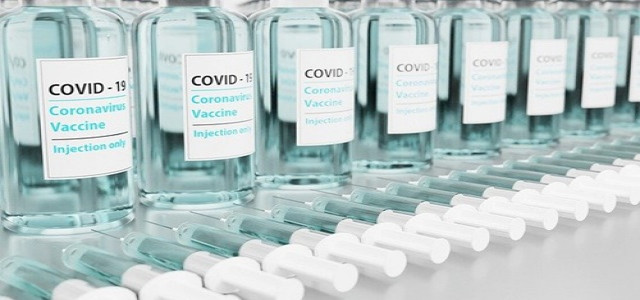 The latest vaccine developed by US biotech firm Novavax has reportedly observed tepid reception in European Union countries, indicating that vaccine naysayers will remain unpersuaded to get immunized.
Sources claimed that nearly 85% of people in the EU's 27 countries have received at least one dose against the Coronavirus vaccine, and more than 75% have received a booster shot, while millions continue to remain unvaccinated.
Notably, Novavax recently obtained EU regulatory approval under the commercial name 'Nuvaxovid' and was presumed to compel skeptics to get immunized because it was based on conventional technology.
The vaccine manufacturer had stated that its protein-based shot would contribute significantly to hastening the vaccination drive, particularly among those who have been hesitant from the beginning. However, figures revealed that its impact on vaccination campaigns has been modest in all 27 European blocs so far.
When it comes to EU countries, Germany, the most populous, appears to have over 10 million unvaccinated people, and only 38,000 Novavax doses have been registered since its February rollout. Approximately 90,000 vaccines, mostly boosters, were administered in March, with only 3% being Novavax despite the country having received 2 million doses.
Similarly, less than 16,000 doses of Nuvaxovid have been used in Italy since February, although one million shots were delivered to vaccination centers of the country. During the first ten days of the Novavax vaccine release in France, as few as 1,300 people acquired the vaccine.
According to European Centre for Disease Prevention and Control (ECDC), the demand for booster shots is higher than the demand for vaccine doses, with mRNA (Pfizer) and BioNTech leading the ranks.
It is also worth mentioning that Nuvaxovid was crafted to be almost entirely used as a first dose for the unvaccinated, but its advent in late 2020, coinciding with the relaxation of restrictive policies, could be the explanation for its poor performance.
Source credit:
https://www.straitstimes.com/world/europe/novavaxs-covid-19-vaccine-rollout-in-eu-off-to-a-slow-start-data