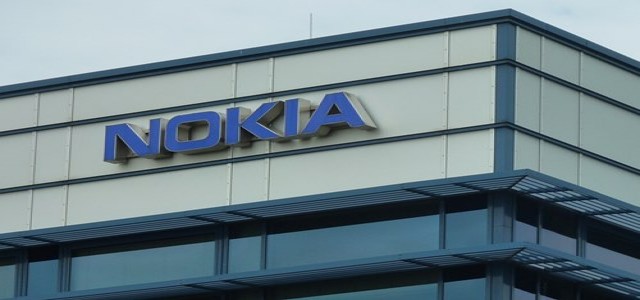 Finnish telecom and electronics major, Nokia, has reportedly released the AVA QoE at the Edge service for allowing CSPs (Communications Service Providers) to provide a superior experience to customers. The new service places Nokia AVA AI at the edge, bringing it closer to the clients and enabling automated actions for the instant redressal of customer issues.
Head of Network Cognitive Services, Global Services at Nokia, Dennis Lorenzin, has stated that presently, numerous Communication Service Providers are keen to roll out new low latency services to their clients. Lorenzin has also added that through Nokia's AVA QoE at the Edge, the company brings artificial intelligence to the edge, so that CSPs can provide guaranteed performance coupled with personalized 5G experiences.
Reportedly, Nokia AVA QoE at the Edge is centered around 'code to where the data is' and uses ML (Machine Learning) algorithms at the network edge for enabling real-time automated actions. The solution facilitates the data burden on Communication Service Providers, with an exponential decrease in the volume of user plane data that is necessary for feeding Machine Learning models.
For the uninitiated, Nokia has a reputation for creating technology that connects the world. The company provides an inclusive portfolio of services, network equipment, licensing opportunities, and software across the globe. With the company's dedication to innovation, propelled by Nokia's award-winning Bell Labs, the telco is a leader in the deployment and development of 5G networks.
Apparently, Nokia's CSP clientele support over 6.4 billion subscriptions via its radio networks. The company's enterprise customers have reportedly placed more than 1,300 industrial networks at the global level. Further, by adhering to the highest ethical standards, the company helps in the transformation of the way people communicate, live, and work.
Given that 35 per cent of telecom operators believe that the top objective of their 5G strategy is the improvement of customer experience, the deployment of Nokia AVA algorithms on conventional network architectures has reportedly secured a decrease of 59 per cent in Netflix buffering coupled with almost 15 per cent drop in the number of YouTube sessions suffering from long playback.
Source Credits:
https://www.nokia.com/about-us/news/releases/2020/11/11/nokia-brings-ai-to-network-edge-for-superior-5g-experience/